Peter Williams acted for the family of Mr R. Mr R spent the whole of his working life from 1963 until 1999 as an engineer for Eastern Electricity Board working in houses, offices and power stations.
Mr R suffered a serious head injury following an accident in 1999 when he was medically retired. His wife looked after him full time.
Whilst he had been disabled for many years from his head injury Mr R began to suffer from breathlessness from about 2010. It was not until 2017 shortly before he died that he was found to be suffering from the asbestos cancer mesothelioma. Due to his head injury he was only able to recall that he worked with "asbestos ceilings" for the Eastern Electricity Board.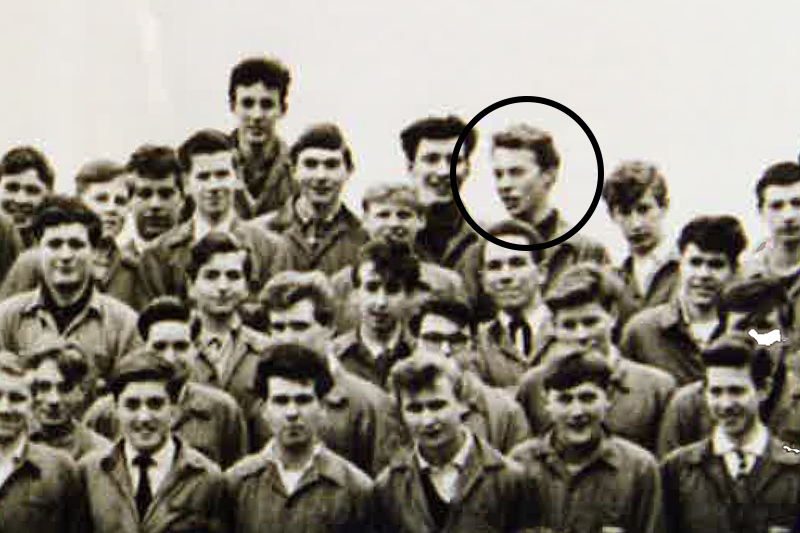 Mr R (circled)
Peter was instructed to deal with his claim on behalf of his wife and son after he died. Peter was able to take Statements from work colleagues in the Eastern Electricity area. They clearly described dealing with asbestos panels (known as Asbestolux) in electric storage heaters and cutting into asbestos ceiling tiles to make light fittings. Mr R was also probably exposed to asbestos working in the small subways fitting electrics at Runwell Hospital and Tilbury Power Station.
Eastern Electricity first denied liability and argued the claim was of little value due to Mr R's pre-existing brain injury. We were able to prove that mesothelioma had in fact robbed Mr R of a long life expectancy and that he was negligently exposed to asbestos during the course of his work which caused his mesothelioma. His wife had lost a significant amount of his full pension.
Full damages were recovered from Eastern Electricity prior to the issue of proceedings at Court.
Mr R's son says as follows:
"Dad's was a difficult case which took over two years to reach its conclusion. Peter was brilliant throughout the entire process, focused, meticulous and calm as you would expect from an experienced solicitor but what made him stand out were his human qualities, his empathy, his patience and good-natured understanding. He is exactly the man you want on your side if faced with this situation. Thank you for all your hard work Peter for gaining us a positive outcome and for some form of justice for dad."
Contact us
For further information about mesothelioma claims, please call Peter Williams on 03304606805 or email peter.williams@fieldfisher.com.
Alternatively
All enquiries are completely free of charge and we will investigate all funding options for you including no win, no fee.
Sign up to our email digest
Click to subscribe or manage your email preferences.
SUBSCRIBE