EU Regulatory
With 4 partners assisted by 10 professionals in Brussels, the Fieldfisher EU Regulatory Group is the largest fully dedicated EU Regulatory team and a recognised market leader. Having the largest such group directly benefits our clients, who can receive flexible, timely and high-quality advice from experts who truly have their fingers on the EU pulse.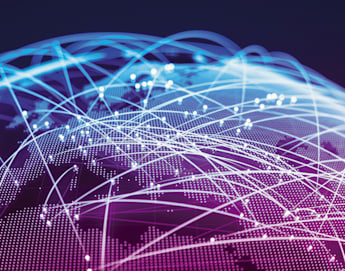 Why choose our EU Regulatory lawyers?
The group is comprised of leading legal practitioners from more than ten different jurisdictions and is part of the broader Fieldfisher EU Regulatory, Competition and Trade team. This standout offering provides clients an integrated, pan-European approach to trade and regulatory challenges across the EU and internationally.
The Brussels office advises and represents clients on matters arising out of a variety of EU products legislation, including chemicals (REACH), pesticides, biocides, cosmetics, medical devices, general product safety and ecodesign requirements, and more broadly EU market access legislation. It also addresses related data protection, competition and other business law issues that arise when, for example, drafting and negotiating commercial agreements or setting up and running REACH consortia and Task Forces.
---
The practice adopts a unique 'product defence' approach to help our clients not only navigate through the complexities of EU legislation and decision-making, but also defend their products against unjustified regulatory restrictions.
---
The Group has strong litigation experience and is well-known for challenging EU decisions before the European Courts, as well as ECHA decisions before the Board of Appeal of ECHA.
The Brussels regulatory team also has expertise in the following sub-sectors:
Competition law

Corporate PPAs

Energy and Natural Resources

Agrochemicals

Competition Law

Environment

Competition

Corporate

EU Regulatory

Agrochemicals

Competition

EU Regulatory

Agrochemicals

Competition

EU Regulatory

Agrochemicals

Competition law

EU Regulatory

Agrochemicals

Competition Litigation

EU Regulatory

Agrochemicals

EU Regulatory

Healthcare

Agrochemicals

EU Regulatory

Life Sciences

Agrochemicals

Environment

EU Regulatory

Agrochemicals

Energy and Natural Resources

Environment

Agrochemicals

Competition

EU Regulatory

Agrochemicals

Competition Law

Energy Regulatory

Energy and Natural Resources

Environment

Life Sciences

Chemicals (REACH)

Energy Regulatory

Environment

Chemicals (REACH)

Environment

Food and Beverage

Agrochemicals

Chemicals (REACH)

Competition

Agrochemicals

Agrochemicals/Fertilisers/Biostimulants

Chemicals (REACH)
What Others Say About Us

Clients praise the firm for having "an excellent team with accumulated expertise". Another highlights that the lawyers are "excellent and operate as a team."

Chambers Europe-wide, 2020, Regulatory & Public affairs : Environment
Claudio Mereu and Koen Van Maldegem head up the practice at Fieldfisher which has strong experience advising clients drawn from the chemical industry on REACH and biocide matters Of counsel Gerard McElwee and of counsel Maud Grunchard are noted for their expertise.

Legal 500, EU Regulatory: Chemicals
A team of experts with an excellent knowledge of environmental and chemical law. The team is always looking to find a positive solution without becoming aggressive towards authorities sand with the interest of the client as top priority.

Legal 500, EU Regulatory: Chemicals