Why choose our Competition lawyers?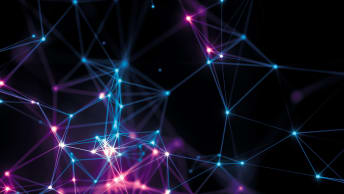 Our practice focuses on all aspects of EU and national (and in particular German) competition law, including behavioural antitrust and antitrust litigation, merger control, cartels and state aid. The team also has significant experience in advising clients on competition compliance matters and policies. It regularly represents clients on competition matters before the European courts in Luxembourg and before civil courts in Germany and other European countries, as well as before the European Commission in Brussels and national competition authorities.
---
Our practice led by Tom Pick is integrated with the EU Regulatory and Trade practices of the Brussels office and as such, has developed in the past years a very tight co-operation, which allows the team to provide clients a truly multidisciplinary legal advice. In parallel, we regularly work on competition cases with other offices in the Fieldfisher network, in particular with the French, UK and German offices.
The competition team focuses on six main areas:
EU/German anti-trust: advising on distribution, specialisation, R&D, commercialisation, production, joint-venture and technology licensing agreements, as well as regularly representing clients in anti-trust litigation before the European courts and national courts. We also regularly advise clients in abuse of dominance scenarios, including representing clients in administrative proceedings before the competition authorities in Europe as well as before the European and national courts of the EU member States.
Cartels: advising clients in cartel investigations run by the European Commission and/or national competition authorities, including advising on leniency and settlement of cartel damages strategies.
EU/national merger control: representing notifying parties or targets, or acting on behalf of third-party intervenors, in merger control proceedings before the European Commission and national competition authorities. This includes advising on and handling/co-ordinating multi-jurisdictional filings.
State Aid: advising public authorities, private parties (including third parties) on all aspects of EU State aid laws and regulations.
Competition law compliance: advising clients in the area of competition law compliance, in particular the set-up of internal competition compliance programmes. We have successfully run and devised competition law and dawn raid training in industry sectors such as chemicals, household consumer goods, consumer electronics, transport, steel, energy and agrochemicals.
Distribution Planning: advising on corporate strategies in the area of "online" distribution and marketing of products and services, including franchising, selective distribution, licensing and agency arrangements.

Clients of the Brussels competition team include major chemical companies, energy, transport and tobacco companies, as well as technology and automotive companies, airlines, shipping companies, manufacturers of medical products, food retail and agro sciences companies. The team also acts for several successful smaller innovative companies / SMEs as well as for a number of EU industry associations based in Brussels.


Recent deals and highlights include:
Advising an international consumer electronics manufacturer, on the competition law aspects of an IP licensing and settlement agreement in litigation before the courts in Germany.
Advising a Belgium-based joint purchasing entity on an ongoing basis on all competition law aspects in relation to its activities, including advising on cartel investigations launched by the European Commission.
Advising a leading independent distributor of spare parts for light vehicles and heavy goods vehicles in Western Europe, on the EU merger control aspects of its acquisition of a French online auto spare parts distributor, including applying for and obtaining a derogation from the suspension obligation in accordance with Article 7(3) ECMR.
Advising a Japanese-headquartered leading manufacturer of heating, ventilation and air conditioning products, on the EU merger control aspects of its acquisition of an Austrian commercial refrigeration company.
Providing ongoing strategic IP & and competition law advice to a consumer electronics and home appliances company, within the context of various public consultations of the European Commission in relation to patents and standards and patent enforcement in Europe.
Advising a Belgian company active in the sale and distribution of first aid products, on competition and unfair competition law aspects in disputes with a German competitor, including litigation before various courts in Germany.
Advising a publicly funded research facility operating the world's largest X-ray laser, on the potential state aid law implications in relation to the grant of certain IPR licenses resulting from its work.
Devising and implementing a competition compliance programme for a large international chemicals company across several European jurisdictions, including holding regular competition law and dawn raid training as well as running mock dawn raids.
Assisting numerous clients in merger control filings before the European Commission as well as national competition authorities, in particular the German Bundeskartellamt, including supervising and co-ordinating multi-jurisdictional filings; regularly assisting companies as third parties before the European Commission as well as national competition authorities.