Banking and Capital Markets
As a result of increased regulation, increased competition and unprecedented innovation in the banking sector, banks must evolve rapidly in many ways, from the way they interact with their customers to how they are structured and regulated.
Why choose our Banking and Capital Markets lawyers?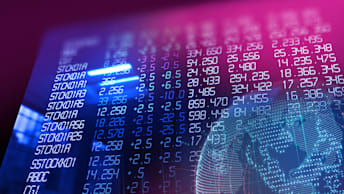 Our professionals work with banks of all sizes to address legal challenges affecting the banking sector and provide a fully integrated service to enable our customers to take advantage of new ideas and processes business.
---
Fieldfisher Italiy offers assistance to investment banks, intermediaries, commercial banks, private banks, international banks, as well as new lending platforms, bringing together teams of experienced professionals with the right skills to help navigate the regulatory, technological and operational landscape.
Corporate

Mergers and Acquisitions

Corporate

Mergers and Acquisitions

Asset Management

Corporate

Financial Regulation

Arbitration

Banking Litigation

Dispute Resolution

Corporate

Joint Ventures

Mergers and Acquisitions

Managing Partner Ireland, Head of Public and Regulatory/Planning & Environmental

JP McDowell

Banking and Finance

Finance

Litigation

Intellectual Property

Retail and Consumer

Technology, Media and Telecommunications

Corporate Law

Financial Markets and Products

Mergers and Acquisitions

Managing Partner - United States, Technology & Data

Mark Webber

Palo Alto, United States of America

Competition and Consumer

Data and Privacy

Data Privacy