Why choose our Mergers, Acquisitions and Restructuring lawyers?
Our well-established team deals with international and domestic mergers and acquisitions, banking, financing and restructuring transactions, working alongside leading Italian and foreign investors, industrial companies, private equity funds, banks and financial institutions.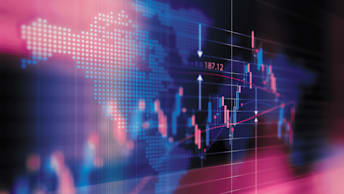 The strength of our multifaceted internal structure and our European network and international colleagues means our clients receives the most qualified and first-rate support at every stage of transactions, wherever the deal may be. From due diligence to structuring, from drafting of documents to negotiations, from managing closing activities to post-closing and contract execution arrangements our clients benefit from a comprehensive, multi-disciplinary and effective service.
---
In addition, being part of the Fieldfisher network enables us to manage complex cross-border and multi-jurisdictional transactions, ensuring coordinated global assistance for our clients. We recommend the best solutions for our clients which are best suited to the relevant local economy and regulations.
We help clients with their needs and requests in M&A and Restructuring.
Mergers and Acquisitions:
We advise on the structuring of operations from a legal and tax perspective
We provide legal and tax due diligence
We advise on fund raising
We support clients on competitive bids and public tendering procedures
We advise on the post-closure stage of extraordinary company restructuring operations

We advise on

overseas acquisition or divestment procedures, in collaboration with the Fieldfisher network.
Restructuring and Insolvency:
We provide recovery plans and restructuring agreements
We support clients in compositions with creditors
We advise on extraordinary administration procedures
We advise on corporate and company reorganisation
And we advise on acquisition and investments in distressed companies.