From driverless cars to robot vacuums, the opportunities to use this technology to remove risk to humans in unpleasant or dangerous tasks, and to drive improvement and efficiency in manual tasks, are changing the way we view the human role in a wide range of activities.
We help organisations access the benefits of automation in the most advantageous ways, safely and legally.
Experts in Autonomous Things
At Fieldfisher, we have been following the development of automation and the regulatory frameworks that accompany it for decades. As a leading technology law firm, we work with organisations spearheading the autonomous technologies revolution, from cars to medical devices and lunar robots.


Our clients value our experience, which underpins the commercial, practical advice we provide to cut through the complex overlapping areas of law that apply to this sector. We deliver clear solutions to issues including technology, privacy and compliance, employment, commercial arrangements, IP, and regulation. We help clients to execute transactions, enter new markets, roll out new products, and resolve disputes involving autonomous technologies.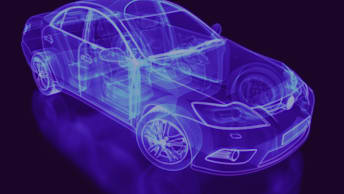 We are at the forefront of the law in this area and our experience includes advising on many of the most recent developments in the autonomous technologies market. Our particular experience includes advising:
a commercial space business on the development of a robotic drilling platform for a moon lander.
a leading home appliance company on commercial and legal issues relating to its home automation product.
an automotive fleet operator on the deployment of an intelligent driver safety system into commercial fleets across the globe.
a developer of fully automated UAV delivery services to expand in the UK, Europe, and the US, including on regulatory requirements and operator licensing.
on arrangements covering the development and licensing of robotic technology for use in the Fukushima nuclear site clean-up.
a leading manufacturer with the acquisition of a company specialised in LIDAR for autonomous driving.
a European cargo drone operator on various legal matters.
a provider of autonomous robot technologies on its strategic contracts with various telecoms operators.
a global social media business on the use of drones for geographical mapping.
Get in touch with any of the team, below, for more information.