Action at Fieldfisher
Action is at the core of everything we implement. We have been measuring our carbon footprint with Planet Mark for the last three years and are now working with them to develop a firm wide net zero strategy. This will include setting climate-science based targets, with a carbon reduction plan detailing how we will get there.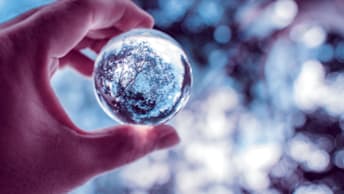 Sustainability Positive Action
By cementing sustainability as part of Fieldfisher's identity, we continue to evolve our programme through strategic ESG partnerships. The firm provides pro bono support to environmental and conservation organisations, such as the Orchard Project and FareShare, to build their capacity and strengthen their operations. We also team up with clients to co-create panel discussion on ESG priorities and raise the profile of collective action on climate change. Most recently, we launched our Chancery Lane Project Working Group and will use The Chancery Lane Project's Net Zero toolkit to help our lawyers amend their contracts to meet net zero goals.
In 2019, the firm launched 'Rooting for Change', our first reforestation programme. It now has an even bigger global footprint. Our mission is to invest in projects that impact not just the environment, but communities most affected by the risks of climate change. Through forestation and preservation, we will be tackling global heating and, importantly, creating livelihoods for local communities, empowering women and indigenous groups, and generating eco-education opportunities.
We are working with five organisations across the globe to deliver Rooting for Change: Pitchandikulam Forest, Auroville, India; Plant for the Planet, Germany; Women's Earth Alliance, USA and Indonesia; Centre for Coastal Environmental Conservation, Bangladesh; and Cool Earth, UK and Peru. Read more about these projects here.
UK Carbon Reporting & Reduction
As part of our continued efforts to do right by our planet, we are in our third year of carbon reporting with Planet Mark.
Our carbon footprint for 2021/2022 is 831.3 tCO2e.
This is equivalent to

735 flights from London to New York.

Our carbon footprint per employee is 0.7 tCO2e.
This figure has increased from our previous year as a result of a return to office working as we come out of the Covid-19 pandemic. We also widened the scope of our reporting to include three additional offices: Dublin, Brussels, and Silicon Valley. This has naturally resulted in a higher carbon footprint compared with our baseline year. We have, however, still reduced emissions associated with our buildings by 18% compared with 2020/21 through a hybrid working policy and reduced our business travel emissions by 54% compared with our 2019/20 baseline.
We are continuously exploring options for further carbon reduction. But we are conscious that we haven't yet built up a full picture of our carbon footprint. We want to be transparent when reporting on emissions reductions, so we plan to re-baseline once we have collected more data, notably on scope 3 purchased goods and services. This will give us a more accurate benchmark to reduce from.
Our Policy
Our Environment Policy sets out our commitments to driving sustainable change at Fieldfisher. Our strategy's objectives include:
To publish our Net Zero action plan in 2024;
To ensure accuracy and transparency in our carbon reporting;
To minimise the firm's carbon footprint by reducing scope 1, 2 and 3 carbon emissions;
To upskill employees on environmental practices and behaviours; and
To bolster sustainable development by working with charities and organisations with sustainable objectives.
Read our 'Environment Policy' in full.
Read our 'Carbon Reduction Plan' in full.