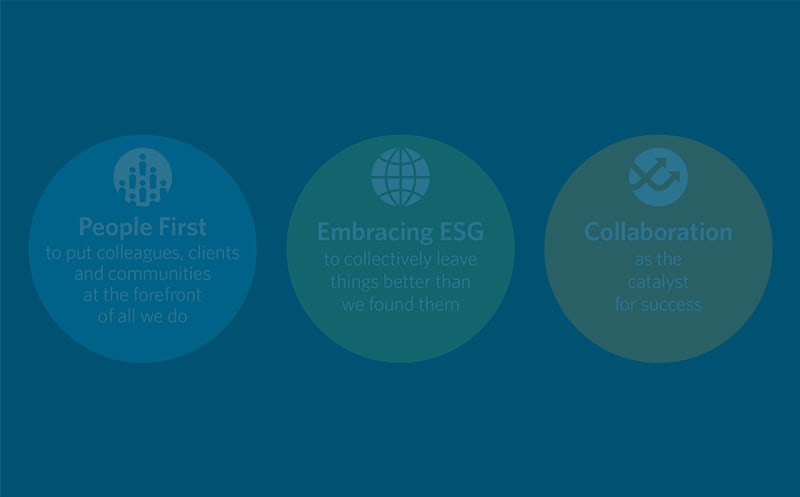 Our Values
Putting People First means colleagues, clients and communities at the forefront of all we do, wherever we are, whoever we are.
We do it by:
Enabling talent to flourish
Leading with integrity and respect
Creating the right environment for innovation
Promoting an entrepreneurial culture
Recognising the efforts and achievements of all colleagues

Embracing ESG means we collectively recognise our role in leaving things better than we found them.
We embrace ESG by:
Measuring & challenging our carbon emissions and striving for Net Zero
Measuring our success not only by our profit but how we contribute to society
Being kinder to our planet by valuing our environment
Focussing on representing the diversity in our communities and striving for equity for all


Collaboration as the catalyst for success, means it is up to all of us to do the right thing, at the right time in the right way.
We demonstrate it by:
Willingly pooling thoughts and ideas
Being curious and open to new ways of achieving excellence
Being considerate of other viewpoints
Sharing justly in the success of the firm
Communicating in a constructive and thoughtful way