Locations
European law firm Fieldfisher has announced the hire of an eight-strong competition litigation team from Constantine Cannon to join its Competition and Regulatory Group in London.
Two partners, three lawyers and three support staff join the firm, adding further specialist expertise to Fieldfisher's existing award-winning Competition team.

Their recruitment is an enterprising move by Fieldfisher and will expand and build on the current competition offering and the cross practice work that the Competition and Regulatory Group do, whilst also adding a new dimension and fresh market insight. The competition litigation sector is currently one of the most active, dynamic and exciting areas of competition law, so adding this team further propels Fieldfisher into the centre of the action, bringing a pipeline of exciting cases and giving the firm broader and deeper expert resource to develop more cases within this vibrant area.

The firm's Competition and Dispute Resolution teams already work hand in glove in this and other areas. The addition of the Constantine Cannon team with their work and clients will make Fieldfisher's Competition team a market leader in the City in terms of scale and scope.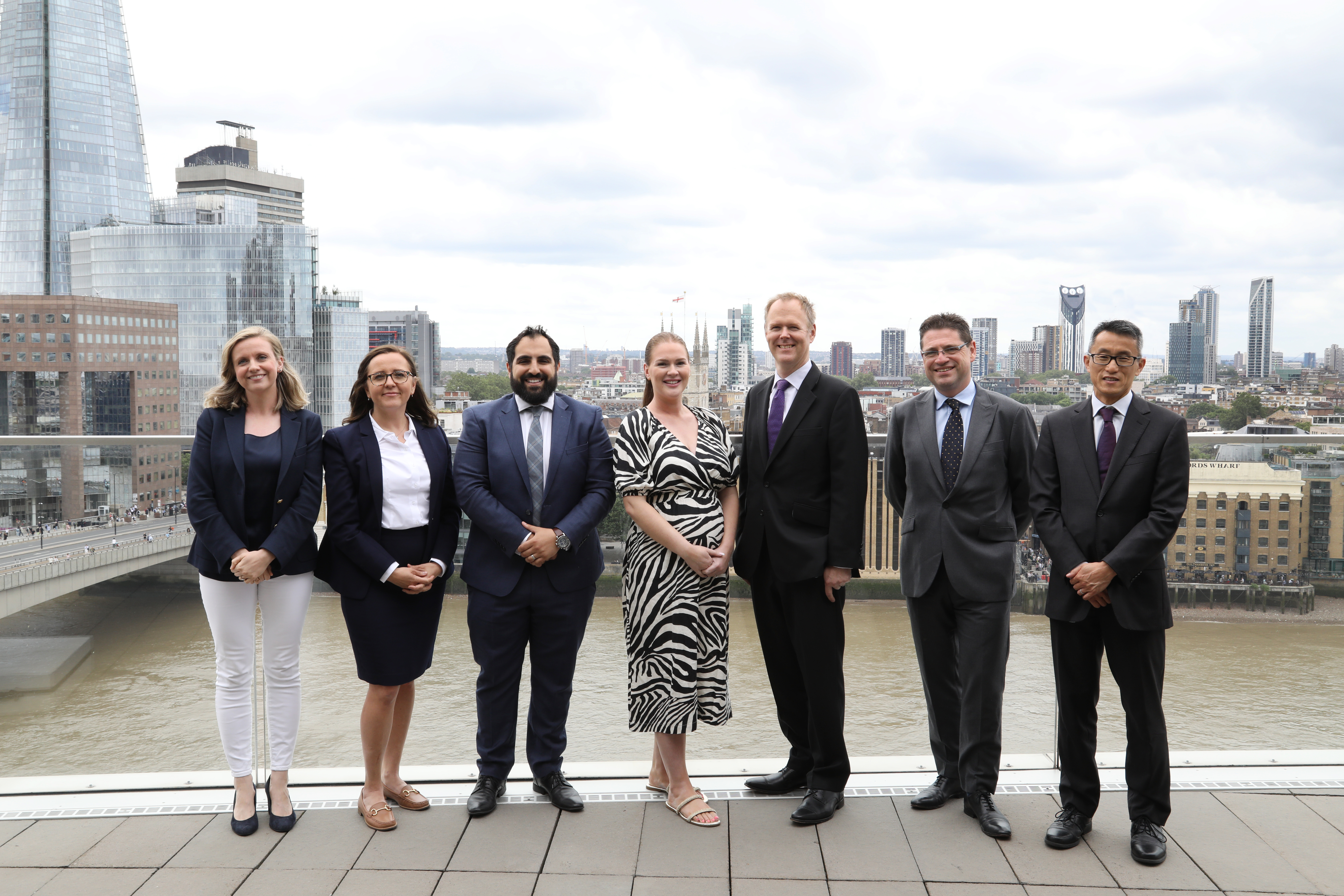 The new team comprises of Partners Richard Pike and Stephen Critchley and also includes director Simon Yeung, two associates and a paralegal, as well as two executive assistants.

Richard Pike spent 14 years at Baker McKenzie before joining Constantine Cannon 9 years ago. Recognised in legal directories as a leading individual, his practice covers a broad range of competition and regulatory litigation and counselling.

He specialises in competition litigation, particularly on the claimant side in competition damages actions and in regulatory appeals. Recent cases have included acting for Euronet in its claim against Visa and Mastercard, and for over 130 public authorities pursuing damages arising out of the trucks cartel.

Stephen Critchley has over 20 years' experience in the resolution of high value commercial disputes including a particular focus on antitrust damages actions. Critchley acted for the claimant in the landmark case of Crehan v Inntrepreneur Pub Company (which was the first case of its kind in the UK in 2003). Other recent work includes acting for a group of commercial entities, including Mitchell & Butler, Birds Eye and Pilgrim's Pride in pursuing losses caused by the trucks cartel.

The Constantine Cannon team will join Fieldfisher on 31 July and will be based primarily in its London office. It will work closely with the existing Competition and Disputes teams across Fieldfisher's European network.

The recruitment of this team follows on from other recent expansion news by Fieldfisher. Last month it opened its 26th European office in the Austrian capital Vienna, which forms part of its wider European growth strategy. The firm is constantly building on its multi-jurisdictional capacity and capability in Europe, at both a sector and practice area level.

Fieldfisher's existing Competition team has a fantastic reputation, and last year won 'Competition Team of the Year' at the Legal Business Awards. This was largely a result of the firm's work on the standalone 'David v Goliath' case of Achilles Information Limited –v- Network Rail. Achilles is a provider of supplier assurance and compliance services and brought claims under the Competition Act 1998 for infringements by Network Rail the owner/operator of the majority of Britain's rail infrastructure. The case saw the firm's Competition and Dispute Resolution teams work together and demonstrate a real affiliation for cross practice investigations and advisory work.

Co-Head of Fieldfisher's Competition and Regulatory Group, John Cassels said: "Hiring an entire team is an exciting move for us and is reflective of our desire to invest in our team and ensure we are constantly developing and improving our offering. These hires will add a further dimension to the current practice. We are a very ambitious group and are confident that this new team will create a combined force which is truly market leading. As always, our focus will remain on delivering outstanding client service that is qualitatively different from the service provided by other firms active in this space."

Richard said: "I'm looking forward to the opportunity to build on our collective offerings. I was particularly attracted to the firm because of its cross practice and jurisdictional reputation and I am really keen to get stuck in and work with Fieldfisher's European network to develop competition litigation in other jurisdictions as well as offering English competition litigation to overseas clients."

Stephen said: "Fieldfisher's team already has an impressive range of legal specialties, and I look forward to being part of this and broadening the current scope of work. The firm is known for its collaborative culture as well as its commercial prowess and its position in the legal market is constantly growing, so I feel it's a really exciting time to join and hopefully play a part in the firm's continued growth."
Sign up to our email digest
Click to subscribe or manage your email preferences.
SUBSCRIBE