Why choose our banking & finance lawyers?
Clients come to us for our extensive experience in the domestic debt market, as well as for our cross-border, cross-practice approach – we have the ability to solve the most complex legal issues regardless of jurisdiction.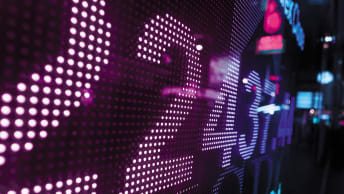 We are able to draw on extensive debt finance capability across the firm's many European offices, as well as the firm's tax, corporate, infrastructure and other teams, to assist our clients with structuring and executing their transactions.
Since we are acting on a regular basis for both lenders and borrowers, we are able to anticipate the needs of all parties to a transaction and get the deal done in a smooth manner.
We work innovatively, using the latest legal technologies and tools to improve efficiency, availability, trust and transparency – helping our clients to get the best possible service and value for money.
Our Banking expertise
Fieldfisher's banking & finance team has the specialised market knowledge and legal experience required to efficiently manage complex leveraged & acquisition finance transaction. We understand the dynamics and the business drivers of leveraged and acquisition financing transactions, which allows us to anticipate potential issues and ensure a closing of the transaction, both in time and within budget.
In addition to their own financing know-how, our banking & finance lawyers draw on the expertise of a number of expert lawyers in other practice areas to offer clients a bespoke service across all aspects of their transaction, such as our for example our M&A lawyers who carry out due diligence assessments of the targets as well as negotiate or review related acquisition documents.
We have a vast experience in advising sponsors, developers, investors and lenders in the structuring, negotiation and completion of complex project and infrastructure finance transactions. Our integrated network allows us to provide high quality advise cross-sectors, disciplines and practice groups.
Our project finance lawyers work closely together with our leading energy and infrastructure team ensuring a seamless and effective service for all projects.
The depth and breadth of our corporate lending expertise means we are ideally placed to advise on all types of corporate lending transactions including general syndicated/club/bilateral loans, private placements, event driven financing, bridge financing, receivables financing,…. We are at the forefront of new market developments, for example evidenced by our experience in sustainable finance.
Our banking & finance lawyers have in-depth experience advising both lenders and borrowers in finance transactions throughout the real estate industry, including hotels, hospitals, shopping centres, offices and infrastructure assets. We assist clients from the term sheet and structuring stage, through closing and syndication.
In an increasingly complex regulatory environment, we actively advise financial services firms of all sizes (including Fintech) on a wide range of regulatory, risk management and compliance issues. We regularly provide advice on the provision of financial services in Belgium, including on a cross-border basis or through the establishment of a Belgian branch, corporate governance matters, the implementation of new legislation as well as on the regulatory and contractual aspects of new financial services/products.

Our extensive experience includes, among others, assisting clients on the banking regulation, insurance and reinsurance, payment services and electronic money, MiFID/MIFIR, AIFMD/UCITS, market abuse, AML, EMIR, crowdfunding, regulations applicable to financial products (PRIPPS, etc.), rules of conduct, etc.
Recent highlights
Advising Baltisse on the financing for its acquisition of the House of Talents group, a fast growing platform in the staffing sector, active in the Benelux, France and Germany*
Advising Beaver-Visitec and TPG Capital on the financing for the acquisition of Physiol, a Belgium-based ophthalmic company specializing in the research, development, and manufacture of intraocular lenses (IOLs)*
Advising a consortium of Belgian lenders on the financing arranged for Bencis-backed Abriso for the acquisition of protective packaging producer Airpack (better known under the Jiffy Packaging label)*
Advising a consortium of Belgian lenders on the refinancing arranged for the Verelst group, a long existing Belgian based group active both as contractor and real estate project developer*
Advising bpost, Belgian's leading postal operator, on Belgian's first 'sustainable loan', a EUR 300million revolving credit facility*
Advising Cegeka on its corporate financing arrangements*
Advising Raiffeisen Bank International on their working capital facility for Delhaize group*
Advising Eurocommercial Properties on the financing arranged by a club of Belgian and Dutch banks for the acquisition of Woluwe Shopping Center*
Advising Centerbridge and Hamilton Hotel Investors on the financing acquisition of nine hotels located in Belgium and France*
Advising ING on the underwritten financing arranged for the acquisition by AIMCo and Portus Retail of shopping centre Docks Bruxsel*
Advising LRM on the EUR 65million project financing for the construction of the largest solar park of the BENELUX*
Advising wind farm developers and financial institutions on the financing for the constructions of a variety of wind farms, both in the Flanders and the Walloon region of Belgium*
Advising TINC and other investors on subordinated financing for the construction of different offshore wind farms (Nobelwind & Northwind)*
Advising Mezzanine Partners on the mezzanine financing provided to the Vivaldis Interim group*
Advising Tokenstrust on the regulation applicable to electronic money and digital money
Advising Citi on the payment services regulation
Advising SumUp on Belgian regulation applicable to electronic money institution
*experience of Sofie Heremans prior to joining Fieldfisher