Why choose our Dispute Resolution lawyers?
Our team in Brussels benefits from the firm's wider European presence and has developed strong ties with other offices across Europe, and more particularly Paris and London, which enables us to provide truly multi-disciplinary and multi-jurisdictional advice. This is particularly important in the field of international arbitration, as this allows our team to work closely with colleagues based in Paris and London - two of the biggest arbitration hubs in the world.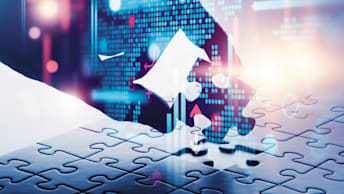 Focusing on complex corporate, civil and commercial litigation, our Dispute Resolution team advises on prominent, complex and high-profile cases and has represented well-known companies in all stages of court and administrative proceedings.
Domestic and cross-border litigation
Our team has a strong reputation for taking on complex litigation cases whether the case or dispute involves:
Corporate affairs, D&O liability, asset management and post-transaction claims
Civil and commercial law issues
Real estate litigation
Arbitration and mediation
We advise our clients throughout the whole arbitral process, including drafting arbitration agreements, selecting arbitrators, conducting proceedings and enforcing awards.
Sector focus
Our team represents a wide range of Belgian and international clients including businesses from the construction, re-insurance, chemical, life science, leisure, media and telecoms, consumer products, high tech , manufacturing, energy, sport, international trade and distribution sectors.

Recent experience in the fields of Corporate litigation & D&O liability includes
Intervening for holders of real estate certificates regarding a special purpose vehicle who had made significant real estate investments in Belgium.
Assisting Emera Group in a CEPANI arbitration procedure concerning a post acquisition claim in Belgium involving several Belgian operators and their subsidiaries, in the framework of a share purchase agreement and its implementation.
Acting for a leading Belgian real estate promoter in several mediatized proceedings caused by a shareholders' dispute.
Acting for two media agencies on multiple arbitrations relating to a shareholders dispute, and unfair prejudice claim, removal of directors, share pre-emption dispute and earn-out provisions.
Assisting the former CEO of an IT company formerly admitted on Alternext Paris and Brussels in a directors' liability case.
Regularly acting for private and/or family shareholders in shareholders' disputes.
Recent experience in the fields of construction, real estate & product liability includes
Acting for a Belgian insurance company in a litigation case against contractors, sub-contractors and providers relating to the building of a warehouse which collapsed.
Representing an international glass manufacturing group based in Belgium in a construction dispute.
Advising a gaming corporation and one of the largest casino operators in the world on contentious matters in Belgium, and among others, a major real estate dispute against contractors and architects relating to renovation works for an important retail complex in the centre of Brussels.
Defending a renowned Belgian building industry player in several cases, including, among others, cases before the criminal courts, e.g. in a case of fatal accident.
Acting for global building materials and aggregates company in all pre-contentious and contentious matters relating to commercial and corporate disputes, as well as product liability.

Other experience includes
Acting in a CEPANI Arbitration related to a contractual dispute between the members of a consortium led by our client.
Successfully representing chemicals companies in a dispute against ECHA before ECHA Board of Appeal concerning the annulment of ECHA substance evaluation decision.
Advising a global natural resource company in an ICC arbitration against an African State.
Representing a Belgian telecommunications company in trade mark, design and patent litigation cases.
Acting in a contractual dispute between an International Affairs organisation and its secretariat in relation to EU funds.
Representing a Belgian media company in copyright infringement proceedings.
Acting for a Security and Investigations company providing services to independent financial intermediaries and institutions, in several liability cases.
Successfully obtaining the withdrawal of an order for a global provider of water, hygiene and energy technologies and services to give access to some data which would have shown some of the company's confidential information.
Regularly advising and defending a global Information Technology and Services company in commercial litigation cases regarding services around payments for merchants: issues relating to service agreements, seizures, charge-backs, the use of credit or debit cards and terminals.
Defending a national railway company in a litigation relating to a train accident generating substantial damages to the infrastructure of the Belgian national railways.
Acting for a global manufacturer of homeopathic products in a procedure concerning the nullification of an arbitral award.
Regularly acting for several clients in the banking and insurance sectors in wealth management and portfolio management litigation-related matters.