Why choose our Finance lawyers?
Our Partners are always extremely present in the handling of files and our approach is as pragmatic as possible. In particular, we keep in mind that our contracts shall mostly be used by non-lawyers: we have a "user friendly" approach in drafting our agreements in the clearest, most informative and easy to understand way. We are not afraid of looking into new structures, new areas of law, such as fintech, blockchain and environmental clean-up financing.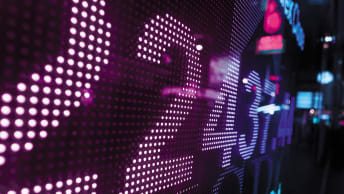 We regularly advise French or international arrangers, banks, debt and mezzanine funds, sponsors and borrowers. We also have a well-established practice assisting German banks in refinancing through Pfandbrief, and in Islamic finance.
Asset finance:

The Banking and Finance team has high-level skills in the areas of financing real estate assets (offices, logistics, retail and shopping malls, hospitality and residential, built assets or developments and issuance of completion guarantees) and movable assets (equipment and tools, worksite machinery, vehicle fleets, transportation, inventory, works of art, etc.).

Project finance / green loans:

We are also active in renewable energy (solar cells, wind farms, methanisation) and infrastructure projects. This includes innovative brownfield and environmental clean-up finance, on which our cross-practice teams are very efficient.

Acquisition / corporate finance:

We have significant experience in syndicated loans, bilateral loans, and any kind of leveraged acquisition facility and refinancing, as well as proven skills in restructuring and providing counsel for the purchase of performing or distressed debts.

Structured products:

We work on all kinds of products, including senior and junior structures, mezzanine and unitranche, debt facilities and bonds.

Litigation :

Together with our litigation team, we are also active on banking litigation and debt recovery.

Financial services / regulatory:

The Finance team is also specialised in financial service regulatory matters subject to banking, asset management, insurance, capital markets and fintech law for French or international regulated service providers. This encompasses the licensing of these regulated entities, the performance of their services and the marketing and distribution of their products.
Recent Deals
We advised the arranger and lenders on the financing of the acquisition of a property called "Highlight", spanning about 24,000 sqm located in Courbevoie (92400), France. This transaction was a sale and partial lease-back transaction with Kaufman & Broad, and was the biggest acquisition in future state of completion in France for 2018.