Why choose our Life Sciences and Healthcare lawyers?
The Life Sciences and Health Law Department's lawyers are involved in all regulatory aspects of pharmaceutical and biotechnology law, including advising major manufacturers of drugs, medical devices and cosmetics on the following issues :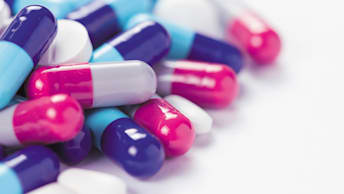 - health authorities

- marketing authorisations
- product liability
- clinical trials
- due diligence and M&A
- advertising
- anti-kickback statues
---
The Life Sciences and Healthcare department is able to draw on an international team of 60 lawyers from across the Fieldfisher network to assist clients. This means we can provide localised, expert advice to clients in the jurisdiction they need it.
Recent Deals
We assisted the US Company Teladoc

with the acquisition of Médecin Direct, a French company in the telemedicine sector.
We assisted with the acquisition of UPSA

, a subsidiary of BMS.
Cell and gene therapy
Cell and gene therapy (CGT) also known as advanced therapy medicinal products (ATMPs) is predicted to be the future of medicine. CGT has the power to change the way we treat various chronic and life shortening illnesses that had previously been seen as incurable. With the paradigm potentially shifting from one of illness management to cure, CGT has the attention of the media, investors, regulators, pharmaceutical companies and the wider life sciences industry.
Find out more