In North-West Europe alone, the level of installed renewable capacity is anticipated to increase substantially. This ambitious target comes at a time when investment cases have become challenged by the withdrawal or narrowing of low-carbon support mechanisms. Nonetheless, recent analysis shows the global weighted average cost of onshore wind and solar is now competitive with fossil-fuelled generation, and that the cost of renewables will continue to fall.

Why choose our Energy and Natural Resources lawyers?
We understand the issues that arise in acquiring, financing and developing large and small-scale wind, solar, EfW, storage and biomass projects, and we work collaboratively with our clients to deliver successful projects on time and budget.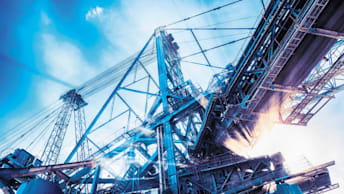 We have been involved in many solar and wind projects both in Europe and internationally and we regularly deal with queries relating to biogas, geothermal, energy efficiency and storage.
---
Our understanding of the complex financial, regulatory and commercial drivers of renewable projects means we deliver cost-effective and pragmatic legal advice.
---
The spectrum of our expertise includes regulatory, transactional, commercial, real estate, corporate and all other aspects relevant to the renewables and low carbon sector, with focus on transactions.
---
From Germany we have assisted clients in many markets across the world and assured that the quality which the clients expect is applied to all of those transactions. Our team works seamlessly across our interconnected low-carbon energy hubs in our European network and brings together a blend of private practice and in-house experience to ensure we understand all sides of the renewable project.
Notable deals and highlights
Our team advised KGAL on the acquisition and the construction of the Swedish onshore wind farm Bäckhammar from Eolus Vind AB with a total capacity of 130 MW consisting of 31 Vestas turbines and the related corporate PPA.
We assisted KGAL with the acquisition of two onshore wind farms in Sweden – projects Anneberg and Sötterfällan, consisting of 13 turbines.
The group advised ENOVA IPP GmbH & Co. KG on the acquisition of a minority participation in the German offshore wind farm Nordsee One from Innogy SE.
We advised an institutional investor on its participation in a consortium acquiring a majority equity position in the German offshore wind farm Veja Mate.
We advised an institutional investor regarding its interest in Polish and Armenian renewable projects.
Our team supported Hansainvest regarding a mazzanine financing of ENOVA IPP GmbH & Co. KG, an independent power producer acquiring existing onshore wind farms, developments of onshore wind farms and participations in existing on and offshore wind farms.
We advised Hansainvest on the mezzanine financing of an existing solar portfolio of Frankfurt Energy Holding consisting of 30 + projects with a total capacity of 77 MW.
The team assisted ENOVA IPP GmbH & Co. KG on a joint venture with EWE and the common acquisition of the repowering onshore wind farm Hohegaste.
We also advised ENOVA IPP GmbH & Co. KG on the acquisition of German onshore wind farm Uetze from Windstrom, consisting of five wind turbines from Enercon.
And we supported ENOVA IPP GmbH & Co. KG on the acquisition of eight onshore wind farms in Germany from various sellers, in the range from 12 to one turbine per wind farm.
We advised KGAL on the acquisition of a Finnish wind farm from ABO Wind consisting of eight wind turbines with a total capacity of 26.4 MW to be built in 2016.
We advised LHI on the acquisition of a portfolio of solar and onshore wind assets in Germany.