We represent you in legal proceedings before German administrative courts up to the Federal Administrative Court and the Federal Constitutional Court. Our activities include, among other things:
Representation in

legal proceedings, including drafting of complaints or responses to complaints.

Representation in administrative summary proceedings and appeal proceedings

Representation in appeal and review proceedings

Preparation of constitutional complaints and applications for review of norms

Attendance at court hearings

Expert opinions
Typical areas of law in which we act for our clients include
Challenging state interference with fundamental rights and corporate rights

Defence of public authorities

Freedom of information law (IFG, UIG, press law, etc.)

Licensing procedures (granting of licenses, revocation, etc.)

Reclaiming subsidies

Higher education law, examination law, capacity law

Environmental law

European law
State organization law
Why choose our lawyers?
Our advice is not limited to the above-mentioned main topics. Public authorities, companies, and citizens are constantly faced with new challenges.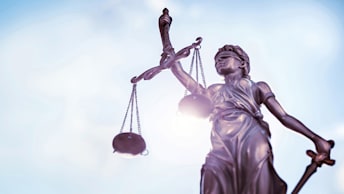 Our lawyers have been practicing before the German administrative courts, the Federal Administrative Court, and the Federal Constitutional Court for many years. Therefore, we are familiar with the Administrative Court Code and judicial practice. Consequently, we advise our clients in administrative proceedings strategically and practically.
Our lawyers are experienced litigators. Our partner Dennis Hillemann is a specialist lawyer for administrative law and has experience from many hundreds of lawsuits, appeals, and summary proceedings. Together with our lawyer Christine Charlotte Fischer, he has been looking after a Federal Ministry before German administrative courts and the Federal Administrative Court for several years.