Why choose our Employment lawyers?
We closely co-operate with colleagues across all our national locations and can ensure efficient support for court disputes throughout Germany.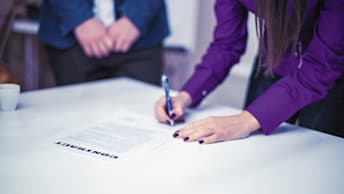 In addition to international corporations and medium-sized companies, our clients also include start-ups and executive employees. With over 60 employment law experts in nine countries worldwide, we also provide cross-border advice.
Our legal advice provides practical solutions that focus on the essentials. Thanks to many years of cross-industry experience of our employment law experts, our teams work highly efficiently.
---
If necessary, we closely work together with colleagues from other departments (in particular data protection law, intellectual property law and corporate law), so that comprehensive and effective advice is guaranteed.
Our consulting fields include
Employment law advice on corporate restructurings
Staff reduction and negotiation of balance of interests and social plans
Strategic preparation and advice on business transfers
Drafting of employment contracts as well as service agreements for Managing Directors and Board Members
Advice on co-determination rights of works councils and on collective bargaining law
Negotiating works agreements and representing employers in conciliation committees
Developing and implementing variable remuneration schemes and employee participation schemes (e.g. virtual stock options)
Employee data protection
Compliance investigations
Developing and implementing mobile working solutions
Litigation of individual and collective disputes
Lease of employees and drafting of corresponding lease agreements
Advice on company pension schemes
In-house training for executive employees in legal and HR departments
Labour law due diligence in connection with the acquisition of companies