Why choose our IP lawyers?
Equally important is the consistent and effective defense of your intellectual property against attacks. Especially when the core business model becomes the target of an attack, fast, competent and decisive action is crucial.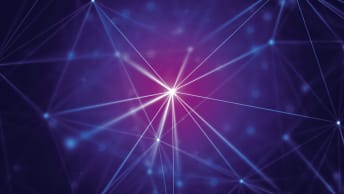 We offer you experienced specialists - whether it is the strategic planning of your trademark portfolio, the safeguarding of your business model or the judicial enforcement of your rights. We advise you pragmatically and solution-oriented.
Our international and sector approach provides us with an understanding of the environments in which businesses operate, and the commercial issues that they are faced with.
Sectors where we have a particular focus include technology and communications, media and entertainment, life sciences, retail, hotels and leisure, as well as regulated areas such as legal services, insurance and financial services.
Our teams offer specific expertise in the areas
Media and Entertainment
Trade Marks
Patents
Patent Litigation
We advise and represent domestic and international clients mainly from the technology sector in disputes with a technology background. Due to our long-standing presence in the Silicon Valley we are proud to serve a great number of leading global vendors of digital products.
Tech Litigation



Highly-regulated business models
Trademark
Patent Litigation
Deals and Highlights
Representing a leading legal tech provider in various court proceedings against competitors and regulators.
Representation of an IT consulting provider in a competition law dispute concerning the misuse of trade secrets and the illegal poaching of employees.
Advising a leading cloud services provider on a trademark dispute related to the use of a logo for a global cloud product.
Representation of a leading valuation platform in numerous disputes regarding the core business model.
Advice to a leading provider of cloud services.