The Nordics
We have provided a full range of legal services to Nordic-based companies for many years and see ourselves as part of the Nordic business community abroad.

As a European law firm, we offer expertise in those key countries where Nordic companies usually initiate their international operations: Germany, the UK and the Netherlands.

We offer cutting edge expertise in those offices for our clients who are establishing or expanding their operations abroad.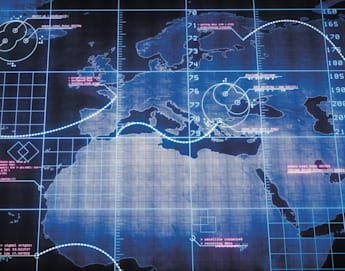 Why work with our Nordic desk?
Our experience of working with Nordic-based companies helps us to find the right solutions for our Nordic clients and bridge the cultural nuances.
---
We invest in building our connections in the Nordic community and are active members of our respective chambers of commerce. We provide extra guidance and recommendations to our clients that comes from us 'knowing the business' - which our clients find invaluable.
---
We make regular trips to the Nordic countries and make a special effort to visit clients and intermediaries to enhance our relationships and knowledge. Just let us know if you would like us to come and visit.
Notable highlights:
Setting up businesses outside the Nordics area and advising on all aspects of legal requirements to carry on business, such as preferred corporate structure, IP rights, employment and privacy/data protection issues.
Helping companies which wish to enter into joint ventures.
Representing companies which are involved in inward and outward investment and financing to or from the Nordic region.
Providing strategic real estate development advice to companies buying and investing in real estate outside the Nordic region.
Representing Nordic companies in arbitration and state court litigation.
Bringing and defending claims for damages arising as a result of EU cartels.
Corporate

Corporate Finance

Joint Ventures

Corporate

Corporate Disputes

Energy

Corporate

Mergers and Acquisitions

Corporate

Mergers and Acquisitions

Asset Management

Corporate

Financial Regulation

Arbitration

Banking Litigation

Dispute Resolution

Corporate

Joint Ventures

Mergers and Acquisitions

Managing Partner Ireland, Head of Public and Regulatory/Planning & Environmental

JP McDowell