Senior Associate, Dispute Resolution
Alesia Tsiabus
I am a senior associate in the Dispute Resolution Group and a member of the CIS Group.
Arbitration
Mining and Metals
Oil & Gas
Locations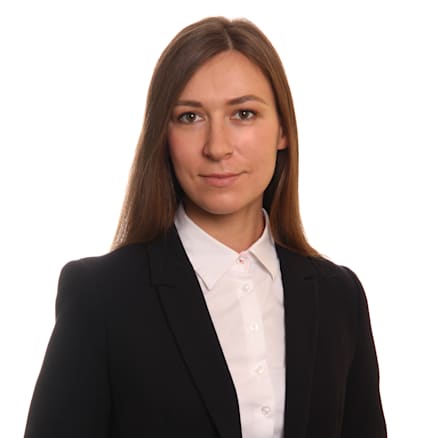 I am qualified to practise law in England and Wales, and Belarus.
My practice focuses on high-value complex international investment and commercial disputes related to the CIS region involving clients primarily in the energy, oil and gas, metals and mining sectors.

I have advised private and corporate investors in international arbitration proceedings under the ICSID, LCIA, SCC and UNCITRAL Rules.

My arbitration experience includes:
Representing investors in an investment arbitration claim brought against Ukraine in the SCC under the Energy Charter Treaty (the claim relates to investments made into the largest Ukrainian oil and gas company);
Acting for minority shareholders of a major Ukrainian oil and gas company, in their claims against a majority shareholder (the claims are made under an SHA which is governed by English law and contains an LCIA arbitration agreement).

Prior to joining Fieldfisher, I practised law in commercial law firms in Belarus, interned at the Secretariat of the London Court of International Arbitration (LCIA) and worked in international arbitration practices of other City law firms.

I am fluent in English, Russian and Ukrainian.

Outside work, I enjoy travelling around the world and exploring new cuisines and cultures.
Energy and Natural Resources

Insurance

International Arbitration

Corporate

Dispute Resolution

Energy and Natural Resources

Corporate

Mergers and Acquisitions

Dispute Resolution

Transport and Infrastructure

Arbitration

Banking Litigation

Commercial Fraud

Arbitration

Commercial Fraud

Dispute Resolution