Cannabis
Interest in cannabis products continues to increase, with some projections valuing the global industry at around $75 billion by 2027, across the medicinal (including veterinary), cosmetic, food and beverage and smoking and vaping industries.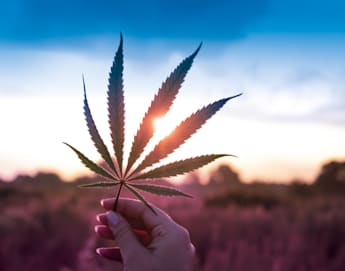 Why choose our Cannabis lawyers?
Despite the potential many businesses involved in cannabis, whether they be investors, producers, growers, importers or distributors, still face frustration at the myriad of legal hurdles in getting to market.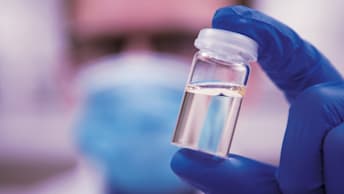 This is why it's important that those involved or looking to enter into the cannabis trade instruct lawyers who are deeply embedded in the industry, working with businesses, organisations and regulators at all stages to get products across the finish line.
Our flagship Cannabis team comprises of lawyers from intellectual property, commercial, corporate, regulatory and finance teams with expertise in life sciences and healthcare, cosmetic and beauty and food and beverage industries.
Together, we have a wealth of experience in supporting a rapidly growing number of businesses involved in the development and sale of cannabis products in the UK, Europe and internationally.

White paper - Cannabis: Unlocking the UK market
In this paper we review the difference between UK and EU legislation on cannabis products, explore how a new opportunity may be on the horizon within the UK market and look at how businesses should position themselves to unlock their potential within the cannabis industry.
Healthcare

Investigations

Life Sciences

Banking and Finance

Debt Finance

Real Estate Finance

Partner, Co-head of Franchising and Commercial and Head of Advertising

David Bond

Partner, Co-Head of IP and Technology, Protection and Enforcement

Hastings Guise

Corporate

Emerging Technologies

Financial Services

Contentious Tax

Dispute Resolution

Tax Litigation

International Trade

Manufacturing and Supply Chain

Public Policy

Life Sciences and Healthcare

Corporate

Energy and Natural Resources

Equity Capital Markets

Corporate

Equity Capital Markets

Life Sciences

Food and Beverage

Hotels and Leisure

IP Licensing

Cell and gene therapy

Healthcare

Medical Devices

Corporate Lending

Mining and Metals

Private Banking

Food and Beverage

Healthcare

Life Sciences

Life Sciences

Media

Technology

Energy and Natural Resources

Equity Capital Markets

Joint Ventures
Latest news and views from the Cannabis sector