Why choose our Haulage lawyers?
We have experience dealing with all aspects of road transport regulatory work from advising on the application and variation of Operators Licences, advising on drivers' hours regulations and dealing with objections to applications for Operators Licences. Our wide range of experience means we know how to overcome any hurdle, improving the service we give to clients.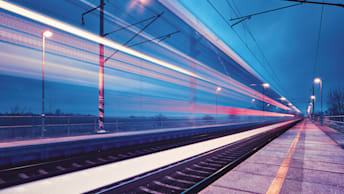 Our transport regulatory lawyers frequently represent Heavy Goods' Vehicle (HGV) and Passenger Carrying Vehicle (PCV) Operators at Public Inquiry before the Traffic Commissioner for various alleged shortcomings to their operations.
---
We also frequently represent Operators at the Transport Appeal Tribunal when appealing a decision of the Traffic Commissioner.
---
We also provide advice and representation to companies and employees who face prosecution by the Crown Prosecution Service or DVSA for various road transport related offences.
---
Our specialists offer support, advice and representation for clients in attendance at Police Stations, including representation at PACE interviews. We deal with the prosecuting authorities and provide representation in the criminal courts at all levels for offences ranging from driving without due care and attention, through to death by careless and death by dangerous driving.


Notable deals and highlights
We have represented numerous HGV and PCV Operators at Public Inquiries, Preliminary Hearings and Transport Appeal Tribunal hearings.

We have represented transport companies who are being investigated and/or prosecuted by the Health & Safety Executive.

Our team has advised company Directors in PACE interviews.

We have appeared on behalf of organisations/individuals in the Coroners' Court. The audit provided by Fieldfisher is conducted by an experienced road transport lawyer who attends the site, reviews all documentation in relation to the transport operations, speaks with transport managers and operations directors and provides a full written report on the procedures that are in place.
We have advised drivers/operators in relation to death by dangerous/careless driving prosecutions.

We represented a driver in one of the first prosecutions for death by careless driving.

Our team has represented Passenger Carrying Vehicle Operators and freight transport operators of all sizes in Public Inquiries before the Traffic Commissioner and/or the Transport Appeal Tribunals.

We have advised transport operators on applications, renewals and variations of Operators' Licences.

We advised operators on drivers' hours policies.

We represent drivers/operators who are prosecuted for various road traffic matters in both the Magistrates' and Crown Courts including: driving without due care, overloading offences and breach of drivers' hours.

We have advised various organisations on work driving policies.

We have conducted High Court litigation and Judicial Reviews in relation to road transport matters.


Latest Haulage news and views
Sign up to our email digest
Click to subscribe or manage your email preferences
Subscribe