Why choose our Maritime lawyers?
Whether the issue at hand relates to sanctions, crisis management, collision, slow steaming, dispute resolution, shipbuilding or shipyard contracts and their breach - clients can rely on dedicated service and effective and astute counsel when each moment is critical.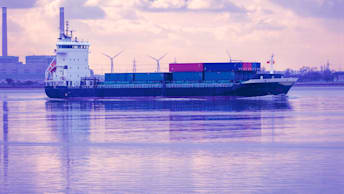 With offices located within the main global maritime centres and additional regional legal cover to support our clients' needs across geographical and time zones, we offer round-the-clock service internationally. We know the challenges that clients face and the concerns these raise – rising fuel and insurance costs, environmental factors, piracy, kidnap and ransom. Our diverse range of skills and experience equip us to offer analysis and legal advice from multiple perspectives.
---
From ship owners, builders, operators and charterers, to banks, governments and insurers – we service a range of clients within the maritime industry, tailoring our deep industry and market knowledge to each unique scenario.
---
Whatever the type of vessel – yacht, standard ship, tanker, bulk carrier, containership, heavy lifting or dredging vessel, or the specialist need – whether charter party dispute, offshore wind, oil and gas, pollution or casualty response; we have extensive expertise and the technical know-how to see clients through.
Latest Maritime news and views
Sign up to our email digest
Click to subscribe or manage your email preferences
Subscribe