Why choose our Immigration lawyers?
Issues in immigration now affect nearly all businesses, and we support clients in a variety of sectors, including financial, technology, energy, life sciences and retail.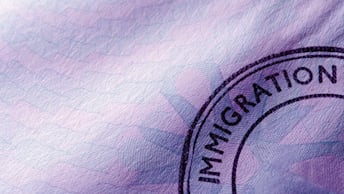 We know that clients often need localised legal advice, and so we specialise in mobility strategy and cross-border projects, providing support across our network of European and international offices.

Our range of expertise means that clients can approach us no matter the issue. We handle anything from small one-off matters to complex or high volume projects. Our services include assistance with the following:
Services for Businesses;

Sponsorship visa applications



Sponsor licence applications
Mergers, acquisitions and TUPE
Advice on prevention of illegal working
Sponsor licence compliance
Strategic global mobility advice
Appeals and administrative review






Services for Individuals;

Indefinite Leave to Remain
Citizenship
Advice for High Net Worth individuals.

Personal immigration support, including complex cases








Please
view our full pricing structure.
Immigration webinar – The Top Ten Trickiest Sponsorship Questions
In this webinar, the immigration team at Fieldfisher runs down the top 10 trickiest questions they regularly see in their day to day work supporting businesses with sponsorship and work based visas. The webinar provides real life examples to equip you with all the answers you need to understand sponsorship in more depth. The session covers the questions that regularly cause issues for businesses who use the sponsorship system. This includes how to obtain a sponsor licence, assessing eligibility for a skilled worker visa and what to do when there is a change of circumstance to a sponsored worker or the business.
Latest Immigration news and views
Sign up to our email digest
Click to subscribe or manage your email preferences
Subscribe