Why choose our Energy Regulatory lawyers?
Fieldfisher has built a network of energy regulatory experts throughout Europe, setting us at the forefront of this dynamic area of law. Backed by years of in-depth industry experience, we combine specialist knowledge and expertise in this field with seamless collaboration across jurisdictions and practice areas.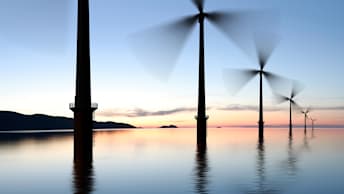 We advise clients on a range of energy regulatory matters in the EU and the UK.
We successfully navigate authorisations, licences, competition law, contracts, disputes, subsidy mechanisms and tariffs, and deal with regulatory issues involved in developing large scale energy projects, including complying with obligations as an operator.
We have particular expertise in the regulatory issues affecting interconnectors, corporate power purchase agreements (PPAs) and the environment, as well as matters relating to rising levels of electric connectivity and mobility.
Alternative Energy & Power
Read Fieldfisher's overview of Alternative Energy & Power in the Netherlands, published by Chambers and Partners Global Practice Guide 2019
Download
Latest Energy Regulatory news and views
Sign up to our email digest
Click to subscribe or manage your email preferences
Subscribe