Shaheen Mosquera secured a six-figure settlement for a man who was exposed to asbestos while working for the council.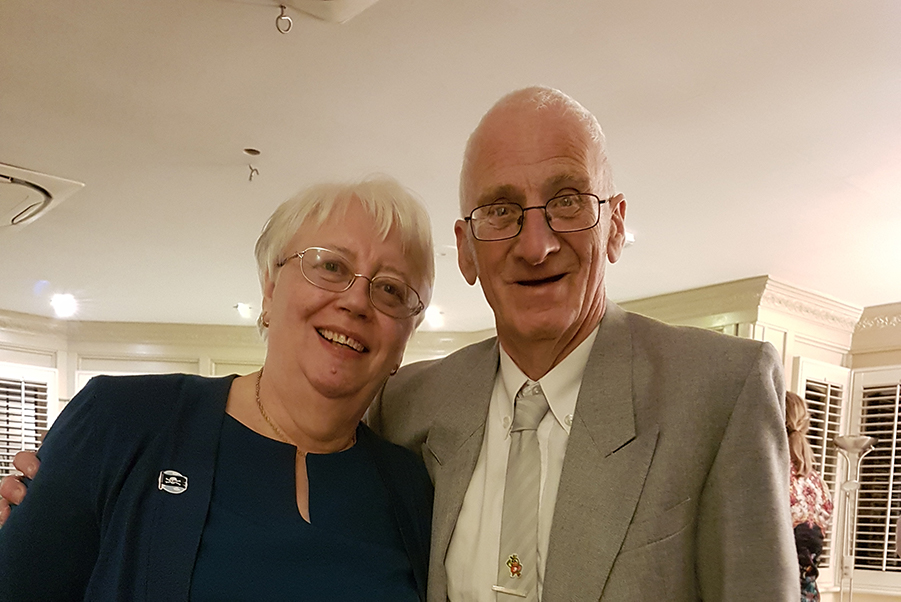 Peter started working for the West Ham Borough Council in 1961 as an apprentice painter and decorator after he left school.
He worked in old schools and he said "I worked in a lot of old boiler houses at the schools and I was painting steam pipes which were lagged with a Plaster of Paris type lagging. I often came across lagging which was in a poor condition. I did not wear a mask when I was doing this work". Peter also worked on Victorian council properties and was exposed to asbestos when he was preparing the soffits and down pipes by using a scraper to remove the paint and sand paper.
Peter worked for the council until he was 50 when he took early retirement. Peter enjoyed playing football and cricket and after he retired he worked as a football coach for a local school until he was 70. Peter's widow, Diana said "Pete was the type of man who never complained about anything and he was fit and healthy".
Peter's symptoms of mesothelioma started in 2017 when he suffered from falls and then lost his appetite. It wasn't until September 2017 when Peter was taken to a local hospital that a chest X-ray showed that he had fluid on his lungs.
Peter's health continued to deteriorate and he lost a lot of weight. Eventually, in October 2018, he was given the devastating news that he was suffering from an asbestos-related disease, mesothelioma. Diana said "Initially, the doctor said that Pete had lung cancer and I commented that he had never smoked and that is when the doctor said that mesothelioma is a cancer caused by exposure to asbestos. Pete was in tears when he received the diagnosis".
Peter was not fit for chemotherapy and did not have any respite from the symptoms of mesothelioma and became bedbound and his wife Diana cared for him at home until he passed away.
Diana contacted Fieldfisher after Peter's diagnosis and Shaheen visited Peter and Diana at home and took a detailed statement and also referred Diana to the asbestos charity HASAG for specialist advice regarding Attendance Allowance.
Shaheen prepared Peter's statement and reported the claim to the London Borough of Newham but they did not admit liability during Peter's lifetime. Diana continued the claim on behalf of the Estate and as Peter's widow.
The council settled the claim for a six-figure sum and it included recovery of the cost of the care and services St Luke's Hospice had provided to Peter.
Diana said:
"Shaheen has been totally professional, friendly and has kept me informed every step of the way. When needed she has brought in other colleagues to help with other aspects of the claim. My husband started this and I was going to continue it in his memory. If anybody suffers from any asbestos related illness, I whole heartedly recommend Fieldfisher and Shaheen Mosquera to act on your behalf."
Contact us
For further information about mesothelioma compensation claims, please call Shaheen Mosquera on 03304606817 or email shaheen.mosquera@fieldfisher.com.
Alternatively
All enquiries are completely free of charge and we will investigate all funding options for you including no win, no fee. Find out more about no win no fee claims.
Sign up to our email digest
Click to subscribe or manage your email preferences.
SUBSCRIBE