About mesothelioma claims
We are one of the UK's leading mesothelioma claims practices. We fight hard for people affected by asbestos disease because of the negligence of employers and other parties. We are proud of our care and determination to pursue compensation for workers and their families illegally exposed to asbestos at work or by dust brought into the home.
We have successfully concluded more than 3000 mesothelioma and asbestos compensation claims, recovering over £300 million on behalf of sufferers and their families in the UK and abroad.
Our team includes some of the UK's leading litigators who have pursued landmark mesothelioma cases, generating legal change that benefits claimants. One such success means claimants may now reimburse a hospice for the cost of care as part of a mesothelioma claim. In certain cases, we can also now recover funding for the future costs of groundbreaking immunotherapies developing in the fight against cancer.
We have now pursued mesothelioma claims for 40 years, acting for those exposed to asbestos simply going about their daily lives. Head of the industrial team Peter Williams gives a brief history of this terrible legacy and explains how those affected have changed from traditional jobs – dockers, shipbuilders, laggers and electricians – to teachers, nurses and women and children exposed to dust on men's clothing brought home from work.
Read the full article here.
We are proud sponsors of Mesothelioma UK, a national resource dedicated to providing specialist mesothelioma information, support and better care and treatment.
Mesothelioma UK Legal Panel
Fieldfisher is a member of the Mesothelioma UK Legal Panel.
Recent cases
Browse our recent mesothelioma and asbestos disease cases.
Outstanding level of compassion and legal expertise. These people get the very best for their clients.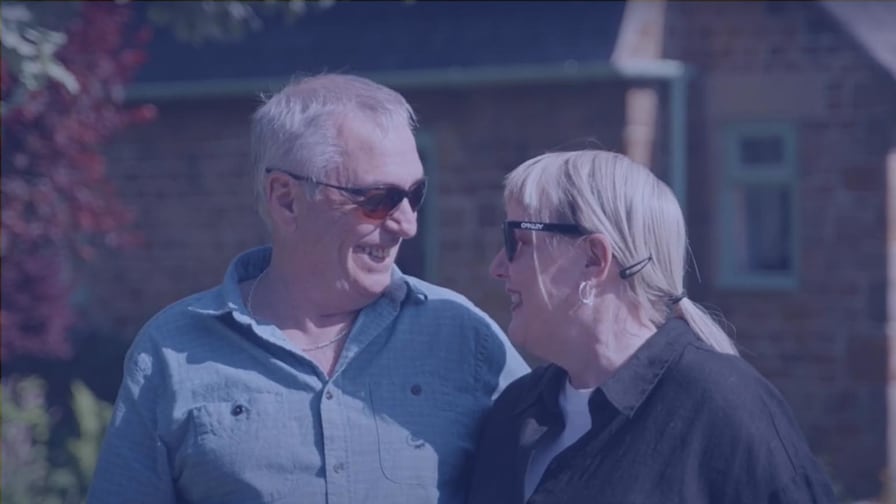 Latest news and insights
Read the latest news and insights from our mesothelioma and asbestos disease team...
Mesothelioma and asbestos disease FAQs
Asbestos is a naturally occurring fibrous material that has been a popular building material since the 1950s. It is used as an insulator (to keep in heat and keep out cold), has good fire protection properties and protects against corrosion.
Asbestos, from the Greek work "unquenchable" is a group of natural minerals which are fireproof and remarkably resistant to acids and alkalies. It was also discovered that asbestos was a very efficient insulator and could bind together other materials to produce a product of greater strength.
Because asbestos is often mixed with another material, it's hard to know if you're working with it or not. But, if you work in a building built before the year 2000, it's likely that some parts of the building will contain asbestos.
Asbestos is found in many products used in buildings, including ceiling tiles, pipe insulation, boilers and sprayed coatings.
Asbestos was extensively used as a building material in the UK from the 1950s through to the mid-1980s. It was used for a variety of purposes and was ideal for fireproofing and insulation. Any building built before 2000 (houses, factories, offices, schools, hospitals etc) can contain asbestos. Asbestos materials in good condition are safe unless asbestos fibres become airborne, which happens when materials are damaged.
---
Some of the more common uses of asbestos in buildings include:
Sprayed coating: asbestos is found as fire protection on structural supports like columns and beams. It is a high hazard asbestos product and can generate very high fibre levels if disturbed.

Pipe Insulation: asbestos thermal pipe lagging is a high hazard asbestos product.

Asbestos insulating board (also referred to as AIB) ceiling and door panels: AIB is a high hazard asbestos product and can generate high levels of fibres if the board is cut or drilled.

AIB window panel: like other AIB, this is a high hazard asbestos product, and if in good condition should be left undisturbed.

Floor tiles: vinyl (PVC) or thermoplastic tiles contain asbestos.

Asbestos cement roof sheeting: asbestos cement sheeting is often found on industrial building roofs and walls.

Textured decorative coating (such as Artex): textured coatings contain a small amount of asbestos. The asbestos is well bonded and fibres are not easily released. However, it is still an asbestos product, and as such, needs to be worked with safely.
Insulation engineers or laggers - stripping old and applying new asbestos lagging
Shipyard workers - often breathing in asbestos dust as a result of working near laggers or insulation engineers who were stripping asbestos. Sprayed asbestos was often used on board ships and exposure was particularly intense because areas within ships were generally confined spaces
Dockers - carrying raw material in Hessian sacks from ships entering the ports from Canada and South Africa
Lorry drivers - transporting raw materials to factories
Factory workers - there were a number of factories in Britain that fashioned the raw material to make pipes, sheets and insulation powder, including Cape Asbestos at Barking, J W Roberts of Leeds, Universal Asbestos of Uxbridge and Turners Asbestos Cement of Erith
Carpenters - sawing, drilling and fitting asbestos sheets
Electricians - installing electrical equipment on lagged pipes or equipment
Plumbers - stripping lagging
Pipe Fitters - knocking off wet or sectional lagging which contained asbestos to replace sections of pipes and joints
Mechanics - servicing and replacing brake linings and brake and clutch shoes, which often contained about 55% white asbestos, blowing out the asbestos dust using a compressed airline
Boiler Scalers - cleaning the inside of boilers and stripping asbestos from joints
Council Workers - repairing asbestos guttering and bath panels in council houses
Most exposure to asbestos is from the workplace whether it is yours or someone else's, after that, there are some instances of exposure from public places such as nearby to an asbestos factory.
In the decades around the 1960's the UK's construction trade was the greatest importer of asbestos products and it was used by all trades meaning that all trades involved in construction were exposed because either they used it or were in the vicinity. It was used in all kinds of ways as a paste, board, cloth or rope, it was even sprayed. Many asbestos products had different trade names too. Construction workers may have used it themselves or worked near by.
Many other trades used asbestos on a daily basis too. Fieldfisher has created a database of all companies pursued over the 40 years it has been dealing with these claims. You can search this to give you an idea of all the different companies.
There have also been cases of incidental exposure such as teachers working in schools near deteriorating lagging, doctors/nurses using tunnels underneath hospitals containing exposed lagging in poor condition and fire-fighters taking down old buildings. We have had cases of those living near asbestos factories or those exposed to asbestos from their father's, husband's or brother's overalls. We have even had a case of a barber who contracted asbestos cancer from cutting the hair of employees who worked at an asbestos factory.
If you or someone you know has been diagnosed with Mesothelioma, asbestos related lung cancer, asbestosis or diffuse pleural thickening you may be able to claim compensation. Fieldfisher's team have many years' experience of these claims and we will offer you a no-win, no fee agreement so you do not need to worry about legal costs.
If you think you have any condition caused by asbestos Fieldfisher would be pleased to speak with you to provide you with individual advice in this respect. The conditions are often referred to as mesothelioma, asbestos related lung cancer, asbestosis or diffuse pleural thickening, but sometimes other terms are used and where they impact on your respiratory function or day to day life and it still might be possible to claim.
There are many factors that all have to line up for a claim to succeed so only a specialist firm such as Fieldfisher can give you any idea if you have good prospects of success during the process.
At Fieldfisher where we think your claim will succeed and the defendants do not admit liability quickly enough, we will start a Court Case for you as soon as possible.
Because the claims are complex, contact one of our specialist solicitors who will guide you through the process and explain each step to you.
At the start, we will obtain all the details necessary so that we can contact those responsible to answer the claim. We also obtain evidence that confirms the diagnosis and details of the extent of compensation sought.
If the defendants will not settle the claim then we can commence Court Proceedings and guide you through the Court's timetable leading up to trial.
Yes you should claim to hold those responsible to account. Claims only succeed where there has been negligence which means that the exposure should not have occurred in the first place.
Compensation is tax-free and can be used as you wish however often clients benefit from being able to afford much needed equipment or paid help where household jobs that have become more difficult.
Compensation can also bring peace of mind that your partner or family will be financially secure in the future.
The general rule is that your Court Case must start within 3 years from being told that you have an asbestos related condition. The rules are complicated however and sometimes the Court is willing to allow a claim, even after 3 years have passed. For this reason, you should speak to us as soon as you think you have a claim. Our specialist team have won claims at court years after the 3-year deadline has passed when there was good reason for this.
Usually the company who exposed you is no longer around, a claim is still possible however where we can trace the insurers from the time you were exposed.
So many of our clients refer to it being their first job that exposed them to asbestos. It goes without saying that your recollection of the exposure to asbestos is important and we need to spend as much time as it takes to discuss the details with you.
That said if you cannot remember how you have been exposed to asbestos, Fieldfisher would still be pleased to speak with you as sometimes you may have handled materials known by its trade name which we will recognise as containing asbestos, or we may ask a question that brings a memory back to your recollection. It is always worth taking advice.
A specialist solicitor will also have knowledge of what documents to look for that may corroborate your statement or how to approach witnesses in a sensitive manner. At Fieldfisher we have experience of finding trade documents that confirmed the presence of asbestos in flooring tiles when a company denied this was the case. It is this sort of expertise that your lawyer needs to have.
Experts are always used in claims and your solicitor will obtain reports from them for you. A medical expert will report on your condition. Often liability experts are needed to comment on their assessment of what type of asbestos may have been within materials you worked with or the level of exposure from the task undertaken.
Fieldfisher will offer a "no-win, no-fee" agreement which means that if your claim does not succeed we will not ask you for payment and if you win your claim, the defendants will pay the costs.
Fieldfisher are specialists in this area and understand the needs of our clients, not all firms will offer the same terms under a No-win, No-fee agreement so be careful who you instruct to advise you.
Yes you can. A claim can be made either by the person with the diagnosis or by someone who can represent their estate after they have passed.
Asbestos News 2023
DOWNLOAD OUR LATEST ASBESTOS NEWS, FEATURING OUR CASE HIGHLIGHTS OVER THE PAST YEAR.
Download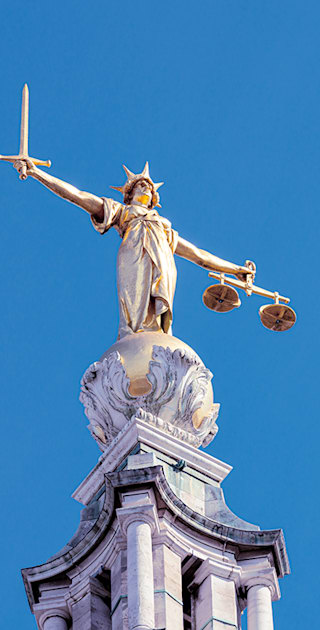 Awards and recognition
Our mesothelioma and asbestos disease team are recognised in all the leading legal directories and regularly win industry awards for our work with clients.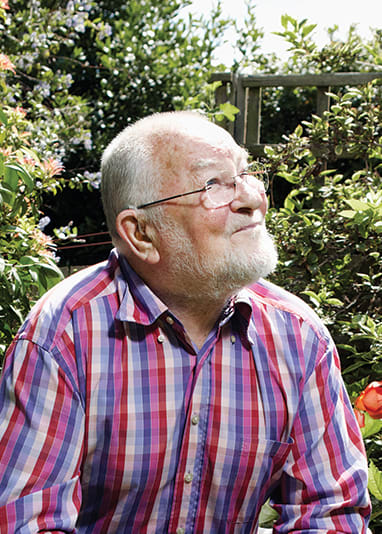 Contact us
For a free, no obligation call with one of our industrial disease experts, please call 0800 358 3848 or complete our online enquiry form.