Why choose Fieldfisher?
We are continuously involved in significant litigation and arbitration as well as complex transactions, often set in a multi-jurisdictional context.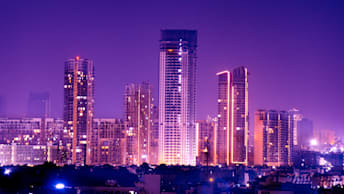 We have the knowledge and resources to provide tailored commercial advice to companies and private clients at competitive rates.
---
We also have lawyers who speak various Indian languages, understand the business culture and travel to the subcontinent on a regular basis. This has helped us to build good relations with a number of Indian law firms and independent practitioners/advocates.
---
We have a team of specialist international lawyers and are rated by clients as the "go-to firm" for expertise, commerciality and client care. Our business is international like our clients. We regularly work in cross-border teams to deliver results in jurisdictions around the globe.
Our experience
Export control advice to a leading multinational aeronautics company regarding the supply of India made aircraft parts and (dual use) aviation technology to European and other markets.

Advising a Nordic conglomerate on an acquisition in India.

Arbitral award enforcement for an Indian public company.

Supporting an Indian life sciences company on a Dutch acquisition.

Supporting an Indian medical devices company on an Italian acquisition.

Advising an Israeli tech company on various India compliance obligations.

Advised an Indian private equity investor in relation to a $25m stake in an international software provider in the hotels and leisure sector.

Advised on the restructuring of the Indian arm of a multi national organisation with the view to a potential sale to a third party.

Advised a global financial services provider on the structure and drafted documentation relating to the launch and management of (including the payments processing of) a new forex prepaid card and associated loyalty scheme for Indian citizens.

Advised on the procurement of software and hardware and advised on the respective integration in relation to the management, facilitation and processing of card payments for over 1000 merchants in India.

Project managed a multimillion-dollar claim by an auto manufacturer against an Indian logistics provider.

Conducted an investigation into allegations of bribery, money laundering and fraud relating to numerous transactions with a multi million dollar value, across eight jurisdictions (including India).

Advised a global payments provider on the implementation of local compliance policy and framework.

Conducted a gap analysis and advised an Indian headquartered global logistics provider on GDPR compliance.

Acted

for an Indian medical device company on a corporate restructure and joint venture with a Chinese pharmaceutical firm.
Our capabilities
We are currently helping a number of domestic and international clients explore opportunities in various sectors from banking/finance, commercial IP, retail, private client/tax services, oil and gas, real estate, energy/infrastructure projects (thermal power generation and renewable energy) and aviation.
We have more than 700 lawyers working with businesses like the BBC, Warner Bros, Pearson, BP, Citigroup, investors, banks, developers, EPCs, but also with private wealth and social enterprises as trusted advisers, providing highly commercial advice based on an in depth understanding of their needs.
We operate across our offices in Amsterdam, Barcelona, Beijing, Belfast [x2], Birmingham, Bologna, Brussels, Dublin, Düsseldorf, Frankfurt, Guangzhou, Hamburg, London, Luxembourg,Madrid, Manchester, Milan, Munich, Paris, Rome, Shanghai, Silicon Valley, Turin and Venice.
Latest news and insights from the Fieldfisher India group
Latest Brexit news and insights