Why choose our Education lawyers?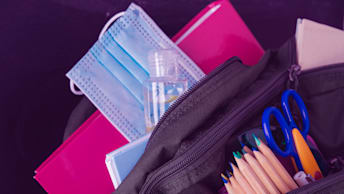 We have significant experience in advising a range of education institutions, including nurseries, prep schools, academies, independent schools, further education colleges and universities. We also act for regulators and government departments.
---
Our lawyers are trusted to assist the people who run, govern and advise these institutions and bodies, on matters such as pensions, employment, IP, franchising and international expansion, insurance, technology, disputes, restructuring and insolvency and commercial spin-outs.
The UK and international education sectors are evolving rapidly and are subject to increasing regulation and public scrutiny, making the need for expert advice all the more critical. Educational bodies are required to deal with regulatory and policy reforms, funding restrictions, governance issues, HR and industrial relations issues and a fast-paced digital environment.
Fieldfisher's team understands the sensitivity and complexity of these issues and helps guide clients to successful outcomes.
Our experience includes:
Advising a number of Russel Group universities on all aspects of UK, US and EU export controls and sanctions (download a copy of

Universities: Navigating export controls and sanctions compliance).

Advising a leading UK independent girls school on its expansion into China.

Advising universities on various real estate matters including development of new premises and student accommodation facilities.

Assisting a leading university publisher on sanctions-related issues.

Working with independent schools, their advisers and boards of governors on financial restructuring and insolvency procedures.
Carrying out whistle-blowing investigations for a range of higher education providers.

Advising on various pensions and employment-related issues.
Advising daycare nurseries on business interruption insurance claims in the wake of the Covid-19 pandemic
Our Just Purpose team also assists families and children to challenge unfair school exclusions and seek support for special educational needs.
Latest legal news and views from the Education sector
Sign up to our email digest
Click to subscribe or manage your email preferences
Subscribe