Notable deals
Advising Amur Minerals Corporation on a secondary placing to raise £6.1 million to fund a subscription for US$4.67 million in secured convertible loan notes in Nathan River Resources Pte Limited and the continued development of the Kun-Manie project in Russia.
Advising SigmaRoc on a £11.21 million vendor placing in connection with its acquisition of CCP Building Products.
Advising Kalahari Metals on an earn-in agreement to acquire from Resource Exploration and Development interests in 5 copper exploration licences in Botswana.
Advising KEFI Minerals on a £4 million secured convertible loan facility with Sanderson Capital Partners.
Advising Vardar Minerals in connection with an investment of up to £1 million by Beowulf Minerals.
Advising Strongbow Exploration on an offtake agreement for the purchase by Orion Mine Finance of 5% of production from the South Crofty tin mine in Cornwall in return for a US$3 million equity investment in Strongbow's AIM IPO.
Advising Dalradian Resources as English legal counsel on its C$537 million recommended takeover by Orion Mine Finance by way of a plan of arrangement.
Advising Traxys Europe on a US$10 million secured prepayment facility provided to Hellyer Gold Mines in Tasmania.
Advising in relation to a fundraising by Bushveld Minerals to raise up to US$22.2 million.
Advising Amur Minerals Corporation on a convertible loan facility of up to US$10 million with an investment consortium arranged by RiverFort Global Capital.
Advising the EBRD on the Bank of China's US$120 million participation in the syndicated loan arranged by the EBRD and to be made to Kazakh company, JSC ShalkiyaZinc.
Why choose our Mining and Metals lawyers?
With experts in commercial, M&A, finance, restructuring, construction, tax and dispute resolution matters, our knowledge and practical experience of the sector enables us to assist clients in a variety of complex transactions. Our specialists advise on issues including licensing, permitting, concession arrangements and mine development agreements; joint ventures, acquisitions, disposals, mergers and takeovers; tax and structuring.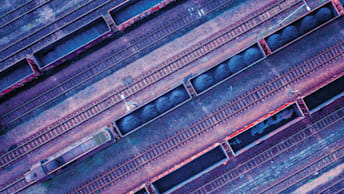 We also advise on equity financing, debt, project and structured financing, as well as alternative financing; supplier, contractor, construction and engineering agreements; and dispute resolution including international arbitration and treaty disputes.
---
We work with a range of international clients, including explorers, developers, producers, investors, banks, metals traders and brokers - most notably in Europe, Sub-Saharan Africa and the CIS. Our Paris office has a particular specialisation in the OHADA laws of West and Central Africa, while our CIS group comprises dual qualified UK and CIS lawyers fluent in English, Russian and other regional languages.
Alternative financing for mining: Going to ground
Fieldfisher has released the fourth edition of its flagship mining finance report, which finds that what have been termed 'alternative' forms of finance are now routinely considered by early stage mining companies.
Request a copy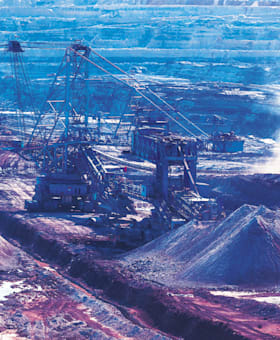 Mining and Metals: 2019 Wrap
Our integrated team of mining and metals experts assisted miners, brokers, streaming and royalties businesses, banks and commodity traders on deals worth in excess of US$1.1 billion during 2019.
Download
Latest Mining and Metals news and views
Sign up to our email digest
Click to subscribe or manage your email preferences
Subscribe