We have specialists in media financing, digital media, interactive content, film and television production and distribution, exploitation of entertainment properties, video games, advertising, sponsorship and endorsement, corporate finance, employment and litigation, the regulation of content and services and media tax.

Why choose our Media lawyers?
Our breadth of expertise means we can provide a convenient one-stop service to clients. In addition to transactional and corporate finance expertise, we provide intellectual property advice to a variety of media clients and real estate advice to media clients in connection with office relocation.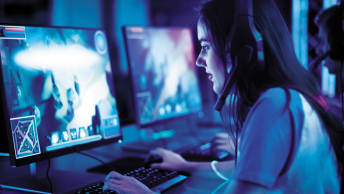 Our intellectual property team conducts trade mark clearance and filing work for mass media conglomerates, as well as, advising on trade mark and copyright infringements. In addition, we manage a large portfolio of trade marks for well-known media brands.
---
We advise financiers, producers and distributors of film and television on all aspects of the financing, creation and exploitation of media assets. This includes UK tax credit, co-production structuring, tax advice, slate financing and fund formation. We have particular expertise in structuring complex co-financing and co-production arrangements for media assets and securitising media revenue streams.
---
Our team regularly advises on the development and production of film and television projects, ranging from early stage (options and writer's agreements) through to production (cast, crew, directors, clearances etc.) and distribution, including issues relating to new media distribution models such as cloud-based and OTT exploitation, with special regard to new online delivery platforms.
Augmented Reality: The future for media and commerce
Welcome to the (un)real world. Augmented Reality (AR) has quickly evolved from the pages of sci-fi inovels to become an everyday reality with real commercial potential. What began in the 1960s with the Sensorama – a cabinet designed by cinematographer Morton Heilig that displayed 3D movies and simulated smells – has grown into an industry that analysts predict will be worth over $150 billion by 2020.
Request a copy
Latest Media news and views
Sign up to our email digest
Click to subscribe or manage your email preferences
Subscribe