To thrive in this dynamic sector, businesses must create a strong and enduring brand identity, but at the same time remain agile. While this has proven difficult for some, for others, these emerging trends are creating opportunities for growth.
Why choose our Food and Beverage lawyers?
We help clients navigate these issues and exploit potential opportunities for their business. Our experts understand the market and give pragmatic, commercial advice based on years of specialist expertise in this area.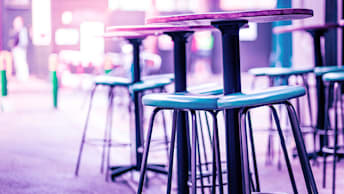 With an offering that is full-service and international, we advise on matters at every level of the industry including - franchising, distribution, agency, advertising, consumer protection, corporate and finance. As well as; employment, competition, regulatory, privacy, technology, real estate, brand protection and cyber security law.
---
Whether a business is looking to seize an opportunity, protect their brand or address a regulatory issue, our dedicated team has the experience to give clients a competitive edge.
Notable deals and highlights:
We advised a casual dining/QSR multi-brand operator in relation to its global trade mark portfolio and all franchising activities connected to its range of household brands. Our franchising work has covered the UK and international markets, including negotiating master franchise rights for the expansion of a US brand in the UK.
Our team assisted a global coffee shop chain on all aspects of the invention and launch of its franchising business in the UK. This involved not only the legal work but advising on all commercial, business modelling and management issues related to the project. We have since advised on adaptations to the franchise model, international expansion into the EMEA region, implementing digital and mobile payments systems and providing competition law advice.
We advised a leading international casual dining brand on the restructuring of its Middle Eastern business.
The team supported a leading London-based craft brewery on an investment by a multinational beverage company. This left our client with a majority shareholding in the brewery and the investment to significantly expand its beer making facility.