Why choose our Emerging Companies and Venture Capital Lawyers?
We are experts in our field, supported by our focus sector groups in technology, financial services, healthcare and life sciences and by incentives, regulatory, commercial, IP, Privacy, tax and employment colleagues across our European network. Our cross-practice teams help clients navigate complicated regulatory and commercial issues to get deals done, recruit and retain talent and protect and monetise their intellectual property and data assets.
In the technology sector, we act across the full TMT spectrum, from FinTech and AI to digital, VR, eCommerce and gaming. The high-growth tech companies we act for are leading innovators in their fields, who are able to rely on our responsive expert advice.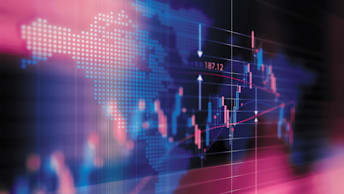 Our life sciences specialists advise cutting-edge genomics, biopharma, digital health and medical device companies from early stage spin-out and seed financing rounds through to development capital and Exit. We regularly work alongside our expert IP, patent and licensing/commercial colleagues who help support these fast-growth companies on all legal needs.
We act for leading investment funds (including EIS and VCT funds) on their deal flow and deployment of capital. We have expertise on all forms of venture financing, from SAFEs and Advanced Subscriptions, to convertible loan notes and priced equity rounds including secondary liquidity for founders and early investors.
Our venture debt practice acts for some of the best-known providers in the market while supporting our high-growth company clients on their venture debt facilities, security and subordination arrangements.

Notable Deals
• Advising Genesis Global Technology, a no code, low code FinTech business on its +US$235m Series C equity fundraising led by Tiger Global
• Advising SWEN Capital Partners on the £40.5m Series B equity financing of Protium Green Solutions
• Advising FinTech car financing platform Carmoola on its £27m seed investment round led by InMotion Ventures, VentureFriends and subsequently advising the company on its £103.5m Series A investment led by US venture fund QED
• Advising AI enabled cardiovascular imaging solutions business Ultromics on its £33m Series B venture capital life sciences financing
• Advising Worldr Technologies on its £9.7m (US$11m) seed investment led by Molten Ventures
• Advising Onbuy.com, the UK's fasting growing ecommerce platform, on its £35m Series A+ financing;
• Advising PropTech company Oh Goodlord Limited on its £27m Series C investment led by Highland Europe, Finch Capital and Latitude with £12m venture debt facility from Columbia Lake Partners
• Advising autonomous drone logistics business Dronamics on its $40m pre-Series A financing
• Advising virtual reality eCommerce platform Emperia on its $10m Series A equity financing led by US investment fund Base10 Partners
• Advising Ruleguard, a rapidly growing London based SaaS leader in financial institution regulatory governance, risk and compliance (GRC) on its million Series A investment from Foresight Group
• Advising Manchester University life sciences spin out on a €5m preferred equity financing from BioGeneration Ventures (BGV) and Forbion, two leading European venture capital firms
• Long term panel advisor to Silicon Valley Bank advising on all aspects of its venture-debt and growth loan portfolio