Notable deals
Advising French sportswear label Lacoste on the acquisition from Pentland Group of the Lacoste footwear distribution businesses in France, Germany, Canada and the US and the creation of a joint venture for the worldwide manufacture of Lacoste footwear.
Advising German family-owned Huf Group in connection with the signing of framework agreements for the establishment of a joint venture in tire pressure monitoring systems (TPMS) with Chinese automotive supplier Baolong.
Advising a group of broadcasters and internet service providers (BBC, ITV, Channel 4, BT, TalkTalk, Arqiva and Channel 5) on the ground-breaking YouView JV. The high profile joint venture was widely acknowledged to be one of the most important developments in the broadcast industry.
Advising long-standing client JSC KazMunaiGas Exploration Production on the sale of a 49% interest in JSC Karpovskiy Severniy, holder of an oil and gas exploration license in Kazakhstan, to MOL plc. The deal involved creation of a joint venture company in the Netherlands to develop exploration assets in Kazakhstan.
Advising German asset manager and fund provider Hannover Leasing and Exporo Investment GmbH on issuing their first joint real estate bond.
Advising on the investment by an oil supermajor alongside other investors in a company running a trans-national pipeline project. The investment could lead to a full-scale joint venture project for the construction of the pipeline at a value of in excess €3 billion.
Advising Portland Gas on the creation of a study group of international companies to investigate the feasibility of developing a £500 million joint venture for the development of a major gas storage project in the Isle of Portland.
Why choose our Joint ventures lawyers?
We provide bespoke commercial advice and practical solutions to allow clients to structure realistic joint ventures.
We advise on structures that give participants clear and certain obligations, to exploit their combined strengths while safeguarding individual interests.
We draw on the expertise of lawyers in our corporate and finance teams across Europe, as well as the sector knowledge of our specialists in advertising, banking, communications, media, sports, technology, transport and travel, to devise corporate and contractual joint venture structures that take account of industry-specific commercial drivers, economic and political pressures, and regulatory regimes.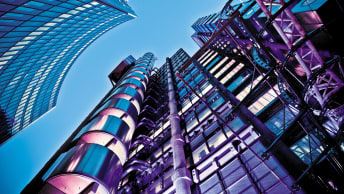 Our European and wider international experience includes ventures based on contractual, partnership, LLP and company structures; multi-party arrangements including those designed to facilitate the addition of new partners; JVs involving both public sector and private sector participants; mechanisms for ensuring compliance by JVs with statutory and regulatory requirements imposed on its participants and fixed term and open-ended JVs.

We also advise on mechanisms for protecting the interests of participants with different funding obligations and abilities; dispute resolution procedures; provisions to deal with defaulting or dissident parties and protect the interests of all participants; protection for the intellectual property made available by participants as well as that developed in the joint venture; and strategies for exit.

Latest Joint Ventures news and views
Sign up to our email digest
Click to subscribe or manage your email preferences.
Subscribe