Our partners have been recognised as experts in their field by the most respected international directories and have been called on to give expert evidence on commercial crime matters in the course of high-stakes international litigation.
Why choose our Commercial Crime lawyers?
Track Record: Our UK practice is one of very few commercial crime teams in the UK with proven experience in major contested international corporate criminal investigations and prosecutions. We represent individuals from the initial advice stage, to Serious Fraud Office interviews, to appearing in long-running trials.
Multi-Disciplinary: Our team comprises barristers and solicitors. Our barristers have significant experience both prosecuting and defending in the criminal courts including at appellate level. Individuals have joined the team from large international law firms, US law firms, boutique firms, the Big 4 and leading sets of chambers. A number of our people have in-house experience.

International: We have acted for companies ranging from start-ups through to household name multinationals (FTSE100, Fortune 500 and CAC40). Our team has on-the-ground experience conducting investigations in dozens of jurisdictions around the globe including Europe, Russia and CIS, the Middle East, Asia and Africa. The diverse nature of our team means that we have significant in-house language capabilities.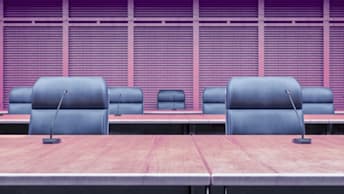 Technology Enabled: We have successfully used cutting-edge technology to achieve effective and efficient solutions for our clients. We have significant experience using technology-assisted review and analytics systems in the course of investigations.
Integrated: The team works closely with Fieldfisher's Fraud, Financial Crime and Investigations practice and our Global Investigations Group to deliver a seamless and joined up service. Knowing that enforcement action and cross-border investigations are multi-faceted, we work closely with our Data Privacy, Employment, Corporate and Dispute Resolution teams in particular.
In addition to corporate clients we have provided reassurance and support to hundreds of individual clients implicated or otherwise involved in criminal litigation.
Our unique experience in high-profile regulatory enforcement actions and sensitive cross border internal investigations has allowed us to provide extraordinary perspective for our clients in relation to risk advisory, corporate compliance and ESG including through the implementation and evolution of corporate compliance programmes.
We act for clients across multiple sectors including energy and extractives, financial services, FMCG, engineering and transport, logistics, telecoms, healthcare and sport.
Notable instructions
Whilst many of our most significant and sensitive instructions remain confidential, as a matter of public record we have acted for:
Alstom in the largest contested corporate corruption case in UK history;

ENRC in the longest running corporate criminal investigation in the UK Serious Fraud Office's history;

Individuals as part of the Rolls-Royce bribery investigation;

Individuals as part of the Rio Tinto corruption investigation;

Wirecard AG, conducting an investigation across nine jurisdictions in relation to allegations of serious commercial crime, including fraud and money laundering, in the context of one of the most complex and high-profile recent criminal investigations.



Latest Commercial Crime news and views