Why choose our Post-M&A and Private Equity Investment Disputes lawyers?
We counsel on and litigate disputes of all sizes in multiple industry sectors in courts and arbitration tribunals around the world. We also have an impressive track record of helping clients secure out-of-court settlements.
We work closely with our corporate M&A specialists to help clients map and handle their pre-dispute strategy, enforcement and defence issues. We help assess critical due diligence matters and advise on contract negotiations, risk-mitigation and enforcement or defence of a party's obligations following deal completion.
---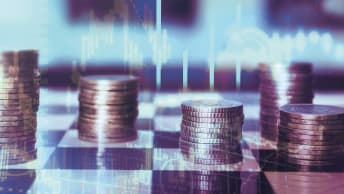 Our corporate disputes team specialises in breaches of warranties and representations, performance-based valuations, working capital adjustments and potential exits. We also deal with breach of trust claims arising from joint venture arrangements and breach of contract claims arising out of failure to complete.
---
We act for clients in domestic, European and cross-border disputes and deploy the most effective resolution methods to achieve the desired result, including litigation, arbitration, mediation and expert determination.

Notable deals and highlights
We acted for a number of offshore investment companies and their directors in LCIA arbitration proceedings concerning a US$1 billion breach of contract and breach of trust claim arising out of the acquisition of a large energy business.
We represented companies in Cyprus and Nevis in a number of related LCIA arbitrations against parties registered in Liechtenstein in respect of the acquisition of shares in a trading company. The approximate value of the claims was US$150 million.
We acted for a BVI company in a US$60 million breach of contract claim arising out of the acquisition of shares in an energy infrastructure company.
We acted for offshore companies in US$50 million breach of warranty claims arising out of the acquisition of shares in an aviation business.
We represented a leading private equity house in its defence in post-M&A arbitration proceedings where it was accused of intentionally not disclosing antitrust issues of major relevance to the target. The approximate value of the claim was €40 million.
Latest Post M&A and Private Equity Investment Dispute news and views
Sign up to our email digest
Click to subscribe or manage your email preferences
Subscribe