Why choose Fieldfisher X for mass Litigation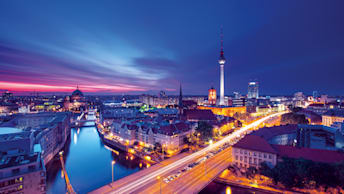 In combining the expertise of German lawyers, data scientists, product and process experts, and programmers, the Fieldfisher X platform, empowered by natural language data processing, has dissected arduous legal processes, automating checks and processes and freeing up lawyers to focus on the complex issues.
The result of this applied technology is a new era of cost-effective scalability and efficiency; with intelligent quality control ensuring results without trade-off.
Fieldfisher X capitalises on our experience with companies, authorities and institutions with large customer bases who are most exposed to mass litigation risk. Through our combined team in Berlin, we have decades of experience defending automotive companies, the aviation industry, financial services providers, and more.


This service is backed by the firepower of a leading European law firm, Fieldfisher, leveraging the resources, footprint and reputation of Fieldfisher's German and wider international network.

Our offer for mass proceedings and legal services
While mass tort litigation, or the judicial assertion of a large number of similar but not identical claims, are a new challenge for many companies, they have been a feature of the German court system for a while.
From automotive and airlines, to banks and insurance, to auditors and federal authorities, all industries with a large customer base, or listed on capital markets, now face mass litigation risks. What began with air passenger rights soon reached new heights, with headline lawsuits surrounding the diesel emissions scandal.
Given the volume of lawsuits, a new professional industry has emerged between LegalTech and consumer law firms. These law firms are enforcing consumer rights on an industrial scale. Supported by professional litigation funding, and amplified by targeted marketing campaigns, plaintiffs' law firms can motivate similar clients to file lawsuits in unprecedented numbers.
High volume group litigation claims are tactically combined with tight deadlines to provoke mistakes. A single mistake in processing a single claim during mass litigation can have a devastating domino effect on the other cases.
Mass litigation also causes enormous reputational damage for companies, putting existing customer relationships at stake, as well as future business relationships and perhaps even share prices.
Our mass litigation team has successfully defended an enormous number of lawsuits. It is experienced in the unique challenges of defending against high volume group litigation and the tactics of plaintiff law firms, collection service providers and litigation funders.
We appreciate mass actions as a commercial and reputational challenge, not just a legal one.
A meaningful defence starts early, before the first lawsuits have even been filed. It includes the right communication with clients, and analysis of the most appropriate solution in the context of their specific challenge. This can potentially mean making an offer to affected customers at an early stage - pre-empting the plaintiff industry building its number of potential plaintiffs.
If the litigious path is necessary, or has already begun, we combine legal expertise, advanced technologies and efficient processes with a data-driven approach. We can scale mass litigation defence to be as industrial as the plaintiffs' law firms', and collection service providers' claims.
Our approach is always built on the foundation of expert legal strategy, as developed by our leading lawyers. Our data experts identify and analyse the connections that others miss, providing our lawyers with more insight than could be gleaned from reading individual cases in isolation. The use of digital technology, housing efficient processes, enables us to minimise litigation costs for our clients while ensuring a comprehensive defence, easing the commercial burden of mass litigation.
Fieldfisher X is borne from cutting-edge tech solutions, as enabled by strong centralised data management. Machine learning natural language processing allows us to thoroughly analyse documents at pace. This, paired with document and workflow automations to extremely accelerate work, empowers us to respond to mass torts in a scalable, industrial manner. The state-of-the-art approach to data allows us to track volume proceedings in real-time, allowing our clients a transparent, live window into their proceedings.
Fieldfisher X's streamlining of mass litigation defence enables us to significantly reduce the cost risk for our clients. It ensures the right team is put in place to anticipate, identify and resolve issues before they have achieved their full impact, keeping operating costs and indemnity spend to a minimum.
Through smart automation, Fieldfisher X can identify and automate standardised tasks, ensuring work steps are allocated to the relevant expert, or most adept technology, at the right time. This allows us to make, and keep, clear and accurate cost projections.
By resolving issues with your customers before they escalate, Fieldfisher X aims to preserve your company's valuable customer relationships, and avoid unnecessary legal costs.
Fieldfisher X can also provide further scalable legal solutions for any organisation. We support our clients by making use of LegalTech and operations, for example with our "Contracts-as-a-Service" offering, which works hand-in-hand with contract management systems. And, we can support with the outsourcing of other legal services, helping you to cope with high numbers of contracts, documents and data.