Why choose our International Trade lawyers?
The Fieldfisher International Trade group brings an inter-disciplinary approach, combining legal, quantitative and policy expertise on all areas of international trade law, including WTO law,
export controls/sanctions
;
trade remedies
; and supply chains, customs and logistics.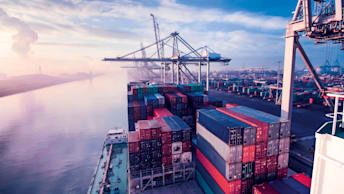 With decades of experience advising both business and Government alike, we are able to combine big picture strategic trade insights with practical real-world advice. Like our clients, we deliver our services across borders, teaming up with local attorneys who know the market best – working as an integrated team to deliver worldwide trade expertise and providing an end-to-end service for our clients.
---
Examples of our work are captured in our individual trade specialisms of export controls/sanctions; trade remedies; and supply chains, customs and logistics.

Notable deals and highlights include:


We advise the UK Government on the negotiation and application of a number of post-Brexit trade deals.
We are a proud partner of the Centre for Inclusive Trade Policy for the research and development of innovative trade policy.
We regularly provide practical risk-based advice to global business across all sectors in understanding and managing the impact of EU and UK sanctions and export controls.
We have successfully challenged EU, Canadian and Swiss sanctions listings.
We advise business on all their supply chain and logistics needs, including regulator barriers, customs/valuation issues and any consequential contract or T&Cs requirements.
We have developed innovative and effective trade remedies cases across a wide range of sectors.
Latest International Trade news and views
Sign up to our email digest
Click to subscribe or manage your email preferences
Subscribe