Why choose our Inquiries, Inquests and Investigations lawyers?
Fieldfisher's Inquests, Inquiries and Investigations team is market leading. Our hugely experienced team advises clients in relation to the most high profile matters, such as the Hillsborough Inquests, 7/7 bombings inquests, Manchester Arena Inquests, Grenfell Tower Inquiry, the Leveson Inquiry and the Independent Inquiry into Child Sexual Abuse.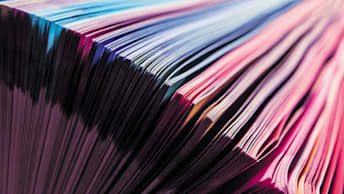 Alongside our work on high profile matters, our expertise enables us to provide strategic, reputational and commercial advice to clients who need to conduct their own investigations, including where the need is for a swift and focused review to be conducted. Our top tier practice can advise clients on the conduct of their investigation, as well as its interactions with regulators and other enforcement bodies to prevent or minimise any action they may take.
---
Through our broad range of experience we help clients to anticipate what is to come, to ensure that they are ahead of the curve. We work tirelessly to place our knowledge and experience at our clients' disposal.
---
We pride ourselves on providing a flexible resource to our clients. Where it is important for senior executives and the client's internal legal function to carry on with day-to-day work we can provide partner led teams to direct and manage the client's response to oversee and advise on the investigation. We can also embed our lawyers within in-house teams to bolster resource and provide our specialist advice.


Notable highlights:
The team is currently instructed on behalf of a client in connection with a significant independent review.
We are instructed as solicitors to the following significant inquiries or inquests: The Manchester Arena Inquiry, The Independent Inquiry into Child Sexual Abuse, The Inquests of Anthony Walgate, Gabriel Kovari, Daniel Whitworth and Jack Taylor each of whom was murdered by Stephen Port.
We are advising a number of organisations affected by the Grenfell Tower Inquiry including two core participants.
We are advising a client in connection with the Infected Blood Inquiry.
The team advised the BBC in connection with the review undertaken by Dame Janet Smith.
Previous inquests and inquiries in which we have been instructed include the inquest into the deaths of Diana Princess of Wales and Dodi Al-Fayed, the 7/7 London Bombings, the Inquiry into the death of Alexander Litvinenko and the Hillsborough Inquests.
Latest Inquiries, Inquests and Investigations news and views
Sign up to our email digest
Click to subscribe or manage your email preferences
Subscribe