Independent Investigations
Independent investigations are often commissioned where a high profile, high risk or complex event has occurred which requires action and scrutiny in response. They are frequently set up in response to internal or external pressure (whether from shareholders, the Board, the media, whistle-blowers, or political pressure). Being involved in an investigation can be a daunting and unfamiliar prospect for an organisation, individual or public body. Our Investigations team is available to support anyone commissioning, running or participating in an investigation, by providing timely advice, support and guidance to you and your organisation when the need arises.
Why choose our Independent Investigations lawyers?
Fieldfisher's Public and Regulatory team is market leading. Our experienced team advises clients in situations where it is necessary to conduct an investigation and report on whether, and what, went wrong. Through our top tier work in relation to public inquiries and inquests, we bring our skills to help clients respond to, or establish, independent investigations or reviews.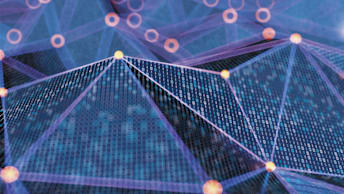 We are uniquely placed to provide strategic, reputational and commercial advice to clients who need to conduct their own investigations. Whether the requirement is for a swift and focused review within finite time and financial constraints, or a wider ranging and thorough review with the benefit of actual and perceived independence from the commissioning organisation, we can guide clients through the necessary steps.

Our top tier practice will advise clients on the conduct of the investigation, as well as any interactions with regulators and other enforcement bodies, to mitigate risk and prevent or minimise the risk of any further legal action. We understand the importance of an individual or business's reputation and can advise on managing and mitigating the potential reputational risk associated with investigations.

We add particular value in ensuring that independent investigations are procedurally robust, that data is processed in line with GDPR requirements, and that participants are treated fairly. We can assist with or lead on report writing, and manage the process by which participants have an opportunity to respond to any criticism in a final report. We continue to support our clients at the conclusion of an investigation in dealing with the outcomes of the investigation and any action required to address the outcomes.
Our experience includes:
Setting up an independent investigation on behalf of an organisation in line with terms of reference issued by its governing committee.

Establishing and providing advice to an independent QC-led review in the sports sector.




Acting for a UK regulator in relation to its response to a QC-led investigation into internal failures to comply with regulatory standards.




Advised Lord Dyson on the running of his investigation into how BBC Panorama came to interview Diana, Princess of Wales.



Health and Safety

Public Inquiries

Communications

Inquiries, Inquests and Investigations

Public Law and Judicial Review

Public and Regulatory

Public Inquiries

Finance

Healthcare

Regulatory Investigations

Public and Regulatory

Public Law

Regulatory Investigations

Digital and Social Media

Public Law and Judicial Review

Sport

Inquiries, Inquests and Investigations

Public Law and Judicial Review

Energy Regulatory

Investigations

Public and Regulatory

Professional Discipline

Public Law and Judicial Review

Public Policy

Managing Partner Ireland, Head of Public and Regulatory/Planning & Environmental

JP McDowell

Competition, Regulation and Distribution Law

Technology, Media, Telecom

Aviation

Charities and Social Enterprise

Public and Regulatory

Partner, Public and Regulatory/Planning & Environmental

Zoe Richardson

Healthcare

Public and Regulatory