Why choose our Public and Regulatory lawyers?
Our Public and Regulatory lawyers work with many regulators and have worked on some of the most high profile cases and investigations.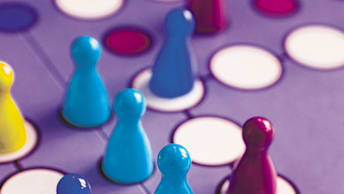 We advise businesses and organisations potentially affected by such decisions.
---
We support and train those exercising public functions on their governance structures, documents and policies to ensure that decision-making is fair and can be justified. We prepare challenges, appeals and judicial reviews and to ensure decision-makers are cognisant of all the information and mindful of their legal obligations before decisions are taken.
---
Our work for public inquiries and regulators means that, when instructed by those who have been unfairly or unlawfully impacted, we can identify the best points of challenge. We are realistic about the issues that can be pursued and the remedies that can be achieved so alongside contentious work we are often supporting clients to ensure they can secure compliance and positive relations between regulators and the regulated.
---
Whether making or impacted by decisions, we are here to enable you to be in the best position to secure fair and robust outcomes in your regulatory and public law relations.
Some of our Public and Regulatory lawyers are deeply immersed in their respective sectors.
Read more about the exciting work our specialists are doing within the Healthcare sector.

Latest Public and Regulatory news and views
Sign up to our email digest
Click to subscribe or manage your email preferences
Subscribe