We operate at the forefront of international tech law and have a deep understanding of how it impacts business whether from a regulatory, legal or commercial standpoint. Working with clients throughout their business life-cycle, we advise start-ups and multinationals alike at every stage of their growth and development, combining the right insights and expertise whatever the project.
With 26 offices across 11 territories, covering Europe and the US West coast, and with a strong global affiliate network, we can help no matter your location or the sector you work in.
Why choose our Technology lawyers?
Many of our lawyers have moved into the legal profession from a range of backgrounds covering computer science, IT and engineering and as a result we know, use and understand the technologies we advise on. This gives us an unrivalled edge in the service and knowledge we ultimately deliver to our clients
And we know that clients want fast access to efficiently combined expertise. Our integrated approach means that we work as one team with colleagues across practices in employment, corporate, real estate, regulatory, competition, data protection and dispute resolution spanning our international network.
Support across Europe
We have also established Ecomlex -an association of leading technology and e-commerce lawyers - specifically to meet the needs of businesses throughout Europe. Via Ecomlex, we advise multinational organisations and governments on all elements of pan-European tech-related law, providing one invoice for our work across all territories. This unique international approach sets us apart from the crowd.
Our specialists combine and deploy the right expertise for any given situation offering you the best advice and support when you need it most.


Notable deals and highlights

We advised VMware on a strategically important international project to roll out a virtual private cloud service across Europe.

We are advising Telenet, a leading Belgian cable company and digital TV provider, in its defence against a patent infringement claim brought by US company ROVI.

Our team advised Netflix on a wide variety of global data protection and e-privacy compliance issues in relation to their European expansion.

We advised Secret Escapes on the acquisition of the German start-up Justbook.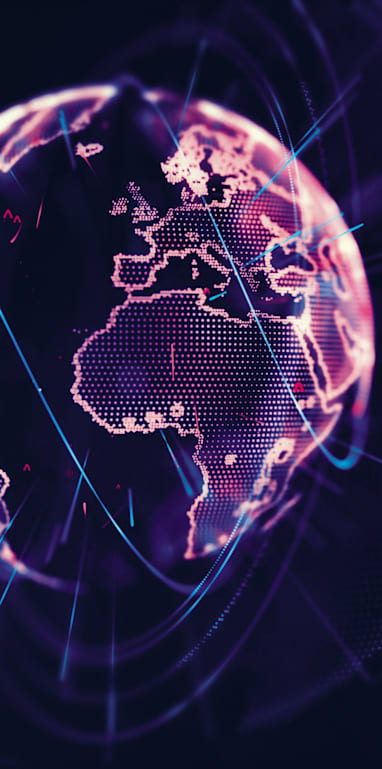 OFCOM and European Commission Diverge on Proposed Measures to Regulate the Cloud Infrastructure Market
Our full whitepaper explores OFCOM's key findings regarding the cloud infrastructure services market, potential impacts of OFCOM's proposed interventions for your business , and how the EU Data Act could influence the transition between cloud infrastructure providers.

Infratech: Instrumental for the Green Agenda
In the latest in a series of articles looking at critical infrastructure, Fieldfisher's technology and infrastructure experts look at the opportunities but also the challenges associated with Infratech's role in reaching ESG targets.
Download
Latest Technology news and views
Sign up to our email digest
Click to subscribe or manage your email preferences
Subscribe