Our spinal injury claims team has extensive experience pursuing claims for victims of spinal injury.
Led by Jill Greenfield, a member of the Spinal Injury Association panel, our team is fully committed to dealing with your spinal injury claim quickly and effectively. We aim to achieve maximum compensation to fund all your rehabilitation, housing and care needs, therapies and support.
If you have suffered a spinal injury as a result of an accident, speak to any member of our specialist spinal injury team for advice on whether you should pursue a legal claim for damages.
What is a spinal injury?
The spine is made up of a series of vertebrae which are split into different categories.
There are two types of spinal injury. One is a complete injury and the other is an incomplete injury. If there is an incomplete injury, then two individuals may, in fact, suffer different levels of incapacity and paralysis as a consequence. With a complete injury, the effects of that injury, at the same level, will be very similar across the board.
The spinal cord is connected to the brain and is protected by the bony vertebrae column. The cord itself is surrounded by a cerebral spinal fluid which acts as a cushion and protects nerve tissues.
Causes of spinal injury
It is estimated that every year more than 10,000 victims suffer some form of spinal injury as a result of:
A spinal injury impacts people in different ways and we appreciate that a spinal injury claim is a personal and individual matter.
Our specialist team will advise you how to make a claim, on appropriate rehabilitation and useful organisations for support.
The effects of a spinal injury
Once the spinal cord has been damaged, it can mean it is unable to send messages properly. The brain cannot, in effect, communicate with the body and this can result in loss of movement and sensation.
In the initial weeks following a traumatic spinal cord injury, the individual will likely have bruising and swelling around the spinal cord known as 'spinal shock'. This swelling can cause further damage to the spinal cord. It is only once the swelling subsides that the full extent of the spinal cord injury can be assessed.
Support throughout your Spinal Injury Claim
We appreciate the difficulties facing victims of spinal injuries and their families in pursuing litigation. Our aim is to reduce the stress on you and your family and to deal with your spinal injury claim quickly and effectively.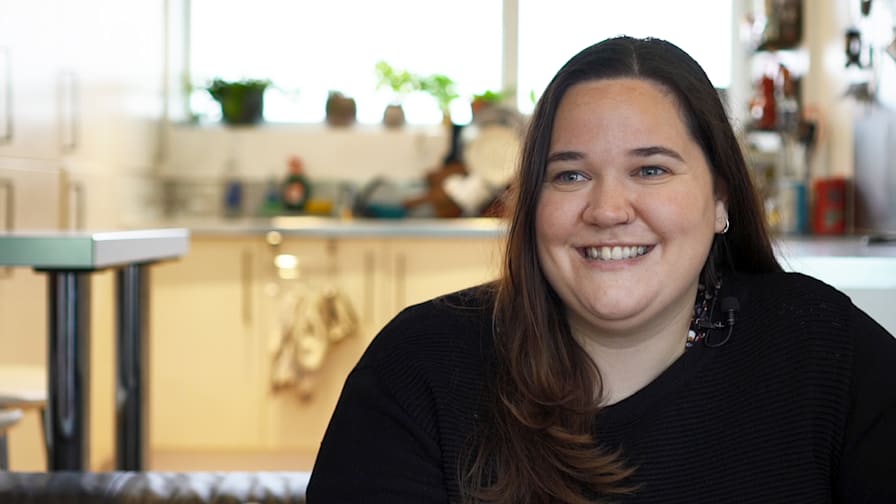 Recent cases
Browse our recent spinal injury cases.
The top PI team in the country ... Their knowledge and experience is peerless.
Latest news and insights
Read the latest news and insights from our personal injury team.
Spinal injury claims FAQs
Your spinal cord is made up of a column of nerve tissue that runs from the base of your skull to the centre of your back. An injury to the spinal cord can result in permanent problems with sensation, movement, breathing, bowels, sexual function and much more. The impact upon you will usually depend upon which part of the spinal cord has been damaged. Your specialist spinal solicitor will work with a team of experts to ensure that your needs have been thoroughly investigated in order to give you the best chance of recovery.
There is a wide variety of spinal injuries that can be caused in road traffic accidents, accidents at work or in a public place. We are specialists in fractures to the neck/back and paraplegia (paralysis of your lower limbs) and tetraplegia (paralysis of all four limbs) cases.
A spinal cord injury can occur in a variety of ways. We may be able to assist you if suffered an injury to your spinal cord in a road traffic accident, accident at work in a public place. Whether you suffered your injury here or abroad, speak with one of our specialists who will advise whether we can help.
A Spinal injury can have devastating consequences depending upon what type of injury you have suffered. For example, you may no longer be able to continue with your career, pursue your hobbies or spending time with your loved ones in the way that you used to. For some, a spinal injury could result in them become paralysed.
The impact of the injury will usually depend upon how high or low up the spine your injury has occurred. Usually, the higher the injury, the more serious the consequences can be. Spinal injuries can be debilitating and impact your mental health as well as impacting upon the lives of your loved ones. It is therefore vitally important that you receive the most appropriate rehabilitation for you, early on.
A spinal injury can have devastating consequences not only to the injured person but also to their loved ones who often become their carers. A specialist spinal injury solicitor will seek to ensure that you have access to the most appropriate rehabilitation throughout the life time of your claim. A spinal injury may mean that you can no longer work, either temporarily or on a permanently. A solicitor will seek to secure interim payments to cover your loss of earnings, meaning that you can concentrate on your recovery without the added financial pressure.
A claims process can be complex and challenging. Your specialist solicitor will ensure that they take the appropriate legal action to secure the maximum compensation for you after thoroughly investigating everything that you are entitled to.
To find out whether you could bring a claim, call 0800 358 3848 and speak with one of our experienced solicitors from the outset. Our specialist solicitor will listen to what has happened to you and ask a few questions before advising you whether we can help. There is no pressure upon you to proceed but if you decide to, the next step will usually be for our solicitor to come and see you and make early contact with the responsible party so that provisions can be made for you as quickly as possible.
You must ensure that court proceedings are commenced within 3 years of your accident occurring. There are some exemptions, if you are a child, mentally incapacitated or your accident happened abroad for example but it is important that you instruct a specialist solicitor as early as possible so that they can advise you on the limitation period in your claim and ensure that the claim is investigated and evidence obtained in a timely manner.
Usually the issues of blame is dealt with first between the parties. If you were partly to blame then you are still entitled to bring a claim but it would affect the damages you receive. For example, if you were 10% to blame then you would receive 90% of your compensation. For many clients, recognition that the accident was not their fault, is key. For this reason, your lawyer will thoroughly investigate liability and ensure that you recover the maximise your compensation.
The first step is to work out how your claim will be funded. The vast majority of claims are funded through Conditional Fee Agreements (no win no fee agreements). We will then make early contact with the responsible party to try. We seek to secure an interim payment and an assessment of your needs very early on.
We will gather the evidence that we need to establish that the accident was the fault of the other party. You will need to be seen by experts who will assist us with your needs, whether that be medical, care, housing or employment. Once we have all information, we will then seek to negotiate your claim on the best possible terms. If that is not possible, your claim may go to court but few cases proceed as far as this.
No amount of money can compensate for what you have been through. Spinal injury claims can be complex to value. In addition to a figure for the pain and impact of the injury upon your life (pain suffering and loss ), the claim is made up of items financial loss, both past and future. These include things such as loss of earnings, care, treatment and rehabilitation, accommodation and so much more, depending upon your needs.
It is impossible to value your claim until your medical condition and future needs have been thoroughly investigated with a specialist team of experts. Each individual is unique and for this reason, your claim will be investigated and formulated according to your individual needs.
If you have suffered an injury to your spine, many aspects of your life may have been impacted. Everyone's circumstances are different but depending upon your needs, your compensation could help to pay for:
loss of earnings
rehabilitation
medical costs
loss of earnings
transport needs
any equipment that you may need
A spinal injury can mean that you need care from family/friends or even from a commercial carer. The claims process can be lengthy. For that reason, we work hard to ensure secure interim payments wherever possible. An interim payment is a proportion of your compensation throughout the lifetime of your claim, meaning that you do not have to wait until the end of your claim in order to receive the care that you need. Your solicitor will ensure that your longer term care needs are thoroughly investigated and the costs is claimed as part of your overall settlement.
Aside from our personal injury practice, we offer a wide range of other services that may be helpful when you are thinking about your future needs. The following teams may be able to help you:
Court of Protection Team – if you are mentally incapacitated from providing instructions in your claim or making decision about your finances. The Court of Protection team will also be able to advise you on Personal Injury Trusts which we need to consider in all of our claims. You will need advice on Personal Injury Trusts if you are receiving means tested benefits or will do so in the future.
Real Estate – in cases where alternative accommodation is required, our Real Estate team can advise on any tenancy related matters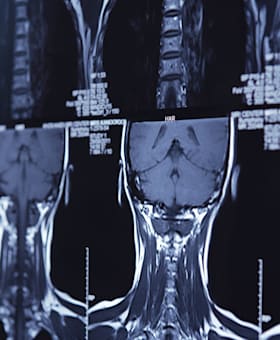 Personal Injury Review
DOWNLOAD OUR LATEST PERSONAL INJURY REVIEW, FEATURING OUR CASE HIGHLIGHTS OVER THE PAST YEAR.
Download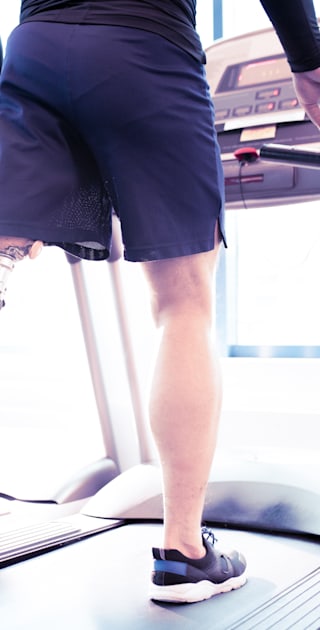 Awards and recognition
We are recognised in all the leading legal directories and regularly win industry awards for our work with clients.
Contact us
For a free, no obligation call with one of our personal injury solicitors, please dial 0800 358 3848 or complete our online enquiry form.