Exposure to E. coli bacteria (Escherichia Coli infection O157) can be devastating to young children and the elderly and can be fatal.
Jill Greenfield, Claire Glasgow, Harvinder Kaur and the team are currently dealing with the 2014 Huntley's Country Stores outbreak and previously supported victims of the 2009 Godstone farm outbreak. Several children exposed suffered renal failure and are at risk of serious health conditions in the future.
Jill pursued a claim on behalf of a young boy who suffered serious brain damage following a trip to an open farm. A multi-million pound settlement was agreed to pay for his care and housing. She also represented two young boys in Yorkshire, infected after eating Sainsbury's burgers.
Jill has worked with the world's leading experts in E. coli O157, including Lothar Beutin in Berlin. She was invited to speak to members of the Royal Society for the Protection of Health and campaigns for better awareness of the dangers of E. coli O157.
Recent cases
Browse our recent E. coli O157 cases.
The top PI team in the country ... Their knowledge and experience is peerless.
Latest news and insights
Read the latest news and insights from our personal injury team.
Frequently asked E. coli O157 claims questions?
Not all E. coli bacteria is dangerous. We carry it in our gut. Some strains are however extremely dangerous, particularly to the young and the elderly. Only a very small amount needs to be ingested to make someone ill.
E. coli O157 can be present in food and environments such as petting farms, where children become ill after touching animal faeces and not washing their hands properly.
E. coli O157 was named as the culprit in the outbreak in Northern Ireland in 2015, where more than 200 people were likely infected at one restaurant. The catastrophic outbreak of foodborne illness in northern Germany in 2011 affected nearly 4,000 people. 53 died and 800 people suffered haemolytic uraemic syndrome (HUS), which can lead to kidney failure.
E. coli is difficult to treat, not least since some antibiotics do more harm than good, making it vital for clinicians to know what they are dealing with.
Since the Griffin Inquiry following the Godstone farm outbreak, E. coli O157 is a notifiable disease meaning it is more readily recognised and treated, leading to better recovery rates.
Escherichia Coli is a common bacteria which we all need in our bodies to help us absorb vitamin K (the blood-clotting vitamin) and break down cellulose (also known as dietary fibre or roughage). It is often found in the gut of both humans and animals. It can live on surfaces such as metal and can be difficult to detect. Most E. coli is harmless, however, there are certain strains, such as E. coli O157, that are dangerous and can be potentially life threatening for young children (particularly those under the age of five) or the elderly.
O157 is a mutant form of E. coli which lives in the intestines of some cattle, sheep and goats but is not found in the intestines of humans. It produces toxins which can be potentially fatal when ingested in very small amounts. To put this into perspective, it could take up to one million salmonella organisms to be ingested before symptoms could present themselves, whereas it could take as little as 10 E. coli O157 organisms for similar symptoms to arise.
E. coli O157 is transferred through faecal material and needs to be ingested, so good hygiene is essential although hygiene measures may not be enough. The main source is cattle, with water being key vehicle for the organism, if polluted with manure. E. coli O157 can also live on metal, wood or on the ground for many months.

The first O157 strain was identified in 1982 and the number of cases have risen significantly over the years. Some of the proven carriers include eating uncooked beef burgers and drinking unpasteurised milk or even drinking cider that was made from apples contaminated by cow manure. However more recently environmental causes have been blamed, including touching infected animals or playing in fields once occupied by cattle or sheep.
Yes, E. coli O157 is very contagious as the number of bacteria that you need to be exposed to is very small. The bacteria can be readily spread from person to person, particularly amongst families, child care/nursery facilities and elderly residential and day care centres.
Generally, E. coli O157 will lead to symptoms similar to salmonella, the food poisoning infection, where vomiting, severe abdominal pain, sickness and diarrhoea (often bloody) will be evident.

In some of the worst seen cases E. coli O157 produces toxins which can lead to Haemolytic Uraemic Syndrome (HUS) which can cause Renal Failure potentially leading to brain damage or death. Some people, particularly the elderly, may develop thrombotic thrombocytopenic purpura (TTP) which can sometimes result in diseases such as encephalitis, psychosis, comas or seizures.
Haemolytic Uraemic Syndrome (HUS) is a rare kidney disorder that mostly affects children under the age of 10. It destroys red blood cells and the lining of blood vessels and is often caused by E. coli O157 bacteria. People with HUS may get acute renal failure or lose the ability for blood to clot.

Acute renal failure is when the kidneys suddenly stop working, although it is possible for the kidneys to recover from almost complete loss of function.
The treatment will depend on how severe the symptoms are and whether it is a cystitis or intestine infection. If it is a cystitis infection it would usually clear up by itself after two to four days although a short course of antibiotics may be given. Antibiotics are generally not prescribed for Intestine infections.

Sickness and diarrhoea symptoms dehydrate the body and it is important to drink plenty of fluids. This is especially helpful for children with diarrhoea, as the additional fluids will also replace other important substances lost from the body, including sodium, potassium and glucose.

In serious cases, hospital admissions will be needed and there is a possibility of blood transfusions and dialysis for renal failure.
Consult your GP/A&E department straight away. Do not use over-the-counter medicines as some have shown to increase the chances of E. coli O157 developing into HUS. Antibiotics are generally not prescribed either as these also have been proven to have detrimental effects, however your GP is best placed to prescribe whatever form of treatment is best for the specific level of infection.
The best source of information can be found on the following link: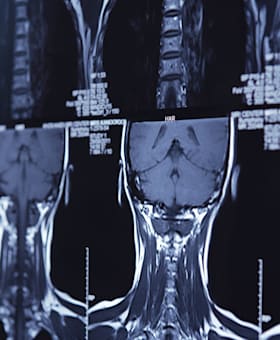 Personal Injury Review
DOWNLOAD OUR LATEST PERSONAL INJURY REVIEW, FEATURING OUR CASE HIGHLIGHTS OVER THE PAST YEAR.
Download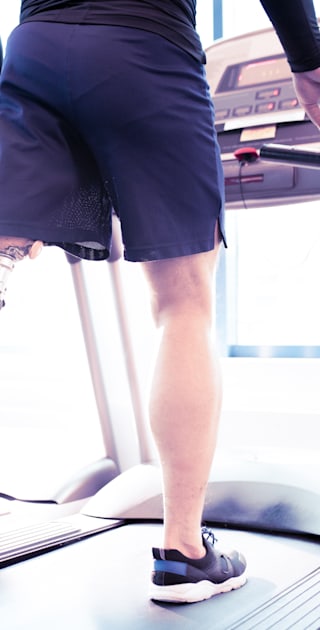 Awards and recognition
We are recognised in all the leading legal directories and regularly win industry awards for our work with clients.
Contact us
For a free, no obligation call with one of our personal injury solicitors, please dial 0800 358 3848 or complete our online enquiry form.