Why choose our lawyers for workplace investigations?
Workplace investigations can be very stressful to manage. There are a lot of frameworks to bear in mind, including data protection and privacy issues, internal policies, requirements of fairness and the ACAS Code of practice, and many more. Emotions are often running high. In many cases, there is a threat of an Employment Tribunal claim and it can feel as though every mis-step by an investigator can damage the employer's position or result in positions becoming more entrenched and issues more difficult to resolve.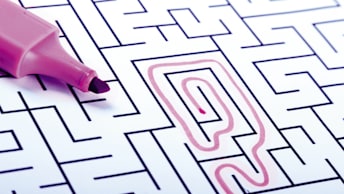 Our employment specialists will partner with your in-house HR and legal teams from the outset to create an appropriate strategy to manage an investigation. We provide practical advice to guide you through the legal issues (working with our colleagues across Fieldfisher to offer integrated advice, for example on data protection or criminal issues), and provide a sounding board for investigators to give you the confidence that you have considered every avenue of enquiry.
Where businesses do not have the resource to carry out an investigation internally, we can facilitate an external investigation by a third party or step in to carry out an investigation ourselves, depending on your needs and the complexity of the case.
Once an investigation is concluded, we are on hand to guide businesses through any follow-up, be that providing reassurance to an employee who has raised a concern or helping you to mend team relationships, or, where necessary, advising on concluding any necessary HR processes, including disciplinary or grievance processes.

Recent experience
Conducting a privileged investigation into allegations of employee fraud on behalf of a consultancy client
Conducting a covert investigation on behalf of a client in relation to serious conduct concerns relating to a senior manager
Advising an AIM-listed client in connection with an investigation into serious disciplinary allegations against a senior executive and associated whistleblowing detriment allegations against the client

Supporting a retail client in managing an investigation into complex disciplinary allegations on appeal against a summary dismissal



Latest news and views from our employment specialists