We achieve client satisfaction by working closely with them and their other professional advisers, understanding how they operate, establishing their priorities and, where required, working seamlessly across practices and across borders with our European experts. This enables us to provide a joined-up and comprehensive real estate offering.
Why choose our Real Estate Litigation lawyers?
Our primary goal is to avoid disputes if at all possible – litigation is rarely a strategic objective for clients. Consequently, much of our work is advising clients on how they can minimise the risk of disputes, or how to avoid issues escalating to litigation.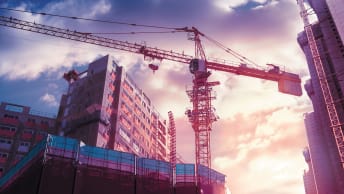 Where a dispute is unavoidable, our approach is always commercial and pragmatic, providing cost-effective support to ensure the best possible outcome for our clients. We fight cases only when necessary and where aligned with the client's strategic aims.
---
Cases we have taken to trial and arbitration hearings have included complex and high-profile property disputes which has given us a reputation as some of the most skilled litigators in our field.
Latest Real Estate Litigation news and views
Sign up to our email digest
Click to subscribe or manage your email preferences
Subscribe