Why choose our Professional Discipline lawyers?
Within our Regulatory team we primarily advise regulatory bodies and those with registration or regulatory functions. Every year we advise in excess of 25 different regulatory bodies, which gives us a unique perspective on the challenges our clients face.
This means we advise on the whole gamut of professional discipline; from the development of the necessary laws, regulations and frameworks to working with statutory bodies, charter bodies, voluntary accredited registers and professional membership organisations.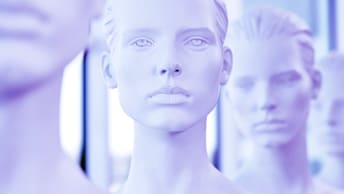 We have extensive experience of investigating concerns about professionals and securing the necessary evidence for decision-making in the course of case progression or for presentation at a Tribunal hearing. For some clients we undertake all investigations and the presentation of case. We can also provide additional investigative capacity when in-house teams are stretched. We frequently audit the processes of regulators and have been called upon to undertake individual case reviews in exceptional cases. Our senior lawyers act as legal advisers to decision-making panels. On occasion we work with individuals who are facing investigations by their regulator.
---
We will advise on appeals, judicial reviews and public inquiries arising from the work of regulatory bodies and have particular experience at looking at the lessons learned from such challenges. We are often then involved in implementing resulting changes.
---
We have worked on mutual recognition arrangements in Europe and beyond and have helped to develop new regulatory frameworks for new professions and in new jurisdictions.
---
As well as advising policy teams and fitness to practise lawyers, we provide support and training to staff and decision makers.
Notable deals and highlights
We have long-standing relationships with the Medical Councils in Ireland and UK, which has involved the preparation and presentation of some of their highest profile cases, the development of UK revalidation processes and support during inquiries and reviews.
We supported a number of legal regulators and in particular helped with the development of the new SQE for the UK's Solicitors Regulation Authority.
We work with regulatory authorities in the Middle East to develop frameworks to assess suitability and deal with complaints against regulators.

Sign up to our email digest
Click to subscribe or manage your email preferences
Subscribe